Inspiring Hispanic Stories
Tucson always takes pride in its Hispanic heritage. Both during Hispanic Heritage Month and throughout the year, these stories can inspire both visitors and locals and give a glimpse into the culture of Tucson.
A local baker who went from crafting bread in his garage to accepting the most prestigious award in the culinary industry, two female chefs that have helped put Tucson on the map as a City of Gastronomy, as well as artists, scientists, and community leaders – these are just a handful of the people who show that Hispanic heritage is more than just part of our history, it's what makes Tucson the place it is today.
Don Guerra / Barrio Bread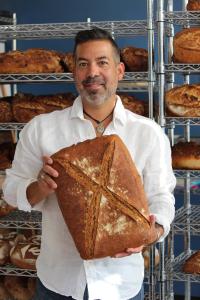 Don Guerra of Barrio Bread is one of Tucson's most well-known culinary minds, having won the 2022 James Beard Outstanding Baker award. His well-earned acclaim hails from the quality and artistry he imparts on each loaf. He uses hyper-local ingredients, baking his bread with heritage grains that date back to the 17th century when Spanish missionaries first brought them to the Tucson area. While more commonplace in bakeries now, the so-called "grain train" idea was revolutionary when Guerra began honing his skills.
Guerra is a longtime baker, having owned two successful bakeries in the '90s before shifting his focus to teaching in an elementary school for seven years. However, in 2009, Guerra found himself longing to return to baking, so he established the forward-thinking Barrio Bread out of his garage. It flourished because of Guerra's steadfast commitment to using superlative ingredients and his magnanimous spirit of feeding his neighbors his earliest loaves. In fact, his bakery's name stems from Guerra's strong sense of community – barrio means neighborhood in Spanish.
Guerra's strong ties to his community have only grown over the years, as he's joined forces with local legend Carlotta Flores of El Charro Café to open a string of new businesses, including Barrio Charro and most recently The Monica, which debuted this spring. The duo was recently featured in the Season 19 finale episodes of Bravo's Top Chef, which was filmed in Tucson.
Maria Mazon / BOCA Tacos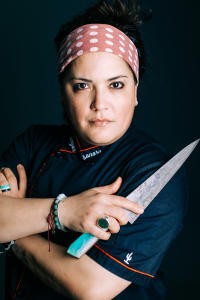 The Founder, Owner, and Executive Chef of BOCA Tacos y Tequila on Historic 4th Avenue in Downtown Tucson, Maria Mazon has built a reputation for channeling her creativity into world-renowned artistic, original tacos and salsas.

Chef Maria has competed on Bravo's Top Chef and on the Food Network's Chopped, been featured on the Cooking Channel and Travel Channel, and been written about in The New York Times, National Geographic, USA Today, and Washington Post.

Since opening BOCA in 2010, Chef Maria has a menu that features 26 tacos, a daily changing lineup of a half dozen salsas, and a growing list of chef specials that collectively have earned her and her business numerous local accolades. You can find her every day creating something new at BOCA on Tucson's historic 4th Ave.
Carlotta Flores / El Charro Café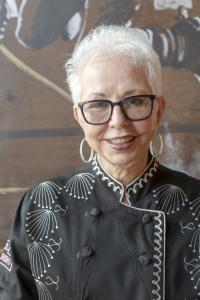 Carlotta Flores is at the helm of the oldest family-run continuously operating Mexican restaurant in the United States - El Charro Café. In 2022, the deservedly popular restaurant celebrated its 100-year anniversary, cementing Flores' place in culinary history. Founded by Flores' great aunt, Monica Flin, Flores has taken Flin's founding principles and her own culinary talent and business acumen to expand El Charro into a restaurant dynasty. Today, Flores is the matriarch behind the casual eatery Pub 1922, the celebrated steak and seafood restaurant Charro Steak and Del Rey, the plant-focused Charro Vida, the casual sandwich shop Barrio Charro (in conjunction with the 2022 James Beard Outstanding Baker recipient Don Guerra), and the brand new The Monica. The latter is named after Flin and features favorite family recipes as well as those curated by community members.
Flores' accolades are extensive. She is a two-time James Beard Foundation Awards semi-finalist for Best Chef (most recently this year), was named on the "Forbes Visionary List of 50 Women Over 50" in 2021, and was a guest judge on of the most recent finale episodes of "Top Chef." Additionally, she is the author of "El Charro Café: The Tastes and Traditions of Tucson" and "El Charro Café: Flavors of Tucson From America's Oldest Family-Operated Mexican Restaurant."
Dr. Jesús García / AZ-Sonora Desert Museum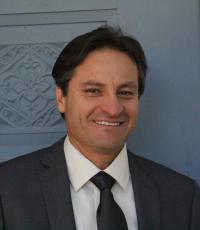 Jesús M. García was born and raised in Magdalena de Kino, Sonora, México. Since 1991 he has been associated with the Arizona-Sonora Desert Museum, Jesús is a Desert Ecologist and Ethnobotanist and serves as a Conservation Research Associate, teaching natural history and cultural programs throughout southern Arizona and northern Mexico. He holds two bachelor's degrees, one in Elementary Education and another one in Ecology and Evolutionary Biology with a minor in Cultural Anthropology.
Jesús has been Director of the Kino Heritage Fruit Trees Project for over 15 years. He is also a co-chair board member and collaborator of Friends of Tucson's Birthplace and the Mission Garden for over a decade.
His many interests include conservation biology, art, cultural ecology, regional languages, music, and desert gardening.
Dr. Maribel Alvarez / Tucson Meet Yourself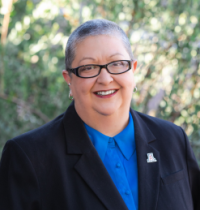 Dr. Maribel Alvarez is an anthropologist, folklorist, curator, and cultural organizer. She holds the Jim Griffith Chair in Public Folklore at the Southwest Center, University of Arizona, where she also is Interim Associate Vice Provost for Diversity and Inclusion. She is the founder and until recently served as executive director of the Southwest Folklife Alliance, an independent nonprofit affiliated with the University of Arizona, which produces the annual Tucson Meet Yourself Folklife Festival in addition to 20+ programs connecting artisanal economies, foodways, and traditional arts to community planning and neighborhood-based economic development throughout the US-Mexico border corridor. In 1989, she co-founded MACLA in San Jose, California –one of the most vibrant contemporary Latino art spaces in the United States.
Maribel has served as a Trustee of the American Folklife Center at the Library of Congress. She has been a Fulbright Fellow in Sonora, Mexico where she currently still carries on research with indigenous Yaqui communities around food and sovereignty. She has served as a core advisor for several philanthropic national initiatives on questions of equity, narrative strategy, and the generative power of changing demographics in the United States, including Artography, funded over five years by the Ford Foundation. She has served in the faculty of the National Association of Latino Arts and Cultures' National Leadership Institute for 18 years, training and mentoring more than 400 Latinx and BIPOC leaders throughout the nation. In 2018 the American Folklore Society awarded her the prestigious Americo Paredes Prize for "excellence in integrating scholarship and engagement with the people and communities one studies." Maribel self-describes as an immigrant, queer, first-generation college student. Her doctorate in Cultural Anthropology is from the University of Arizona.
Gustavo Rahmer / Sky Center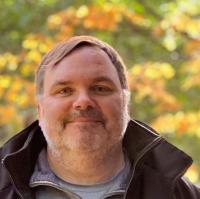 Gustavo Rahmer has more than 25 years of experience in technology research and development for astronomy. He is an electrical engineer, with a master's degree in Imaging Science from the Rochester Institute of Technology, and is currently the Senior Instrumentation Engineer for the Giant Magellan Telescope, which is under construction in northern Chile. Previously he has worked at NOIRlab, the European Southern Observatory (in Germany and in Chile), Caltech, and the Large Binocular Telescope at the University of Arizona.
He is a program leader with the Mount Lemmon SkyCenter in Tucson, hosting bilingual stargazing programs in Spanish and English. Apart from these bilingual programs, the University of Arizona offers public talks about astronomy in Spanish, twice a year, called Astrocharlas.
Gustavo was born and raised in Chile, which is host to many of the world's largest astronomical observatories, both in operation and under construction, due to the clarity and darkness of the night sky in the Atacama Desert.
Jessica Gonzales / Artist & Muralist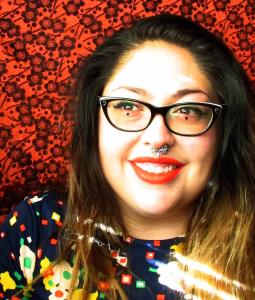 Jessica Gonzales is a Tucson-based painter and muralist. As the child of the Air Force, she was born in Oklahoma City, lived in West Germany from age 6-12, and has resided in Tucson ever since. While she considers the Arizona desert her home, her experiences growing up in a small German town, which she has not returned to since relocating, created a sense of wonder and magic in her childhood that carries through in the work she creates today. Her work often fuses desert botany with fantastical colors, shapes, and patterns that take you out of the everyday landscape.
Jessica received her BFA in 2D studies from the University of Arizona in 2012, with an emphasis on painting. She continued her creative career by showing art in exhibitions around Tucson, painting commissions, and participating in live performance painting for music and charity events. These live painting ventures developed into live mural painting for audiences at music venues. In 2016 Jessica contributed to the City of Tucson Mural Arts Program and has been creating murals professionally ever since. In April of 2019, she quit her regular job of 15 years and was able to pursue art as a full-time career. Jessica has painted murals in Albuquerque, Austin, Bisbee, all over Tucson, and recently for Cristela Alonzo's stand-up special on Netflix, Middle Classy.
Jessica's artistic philosophy is to create work that evokes a visceral response from viewers and leaves a resonating sense of intrigue, empowerment, beauty, or joy. In addition, she strives to represent diversity, equity, and inclusivity in her pieces. This philosophy is especially present in her public work, in which she finds importance in elevating the surrounding environment and contributing positively to the community she cares deeply about.
Find more Tucson events happening all year long