If you'd like a great meal and to spark some passion, here are some perfect places.
Six Romantic Restaurants
We love love here in Tucson, so we're happy to have romantic restaurants perfect for date night, and hopefully to spark flirtation, fascination, and passion. Order a bottle of wine and let the magic happen. Good luck (and maybe bring some mints with you)!
 
Maynards Market & Kitchen
400 N Toole Ave
(520) 545-0577
Walking up the historic train station in downtown Tucson feels romantic, so that's a good start. From there, everything else adds to the experience. Maynards acts like a fine dining restaurant in the level of service and quality of cuisine, but still remains relaxed and comfortable, so you can focus on your witty and considerate conversation style instead of worrying about which fork you're supposed to use. You can't go wrong with the house-made pasta which changes daily.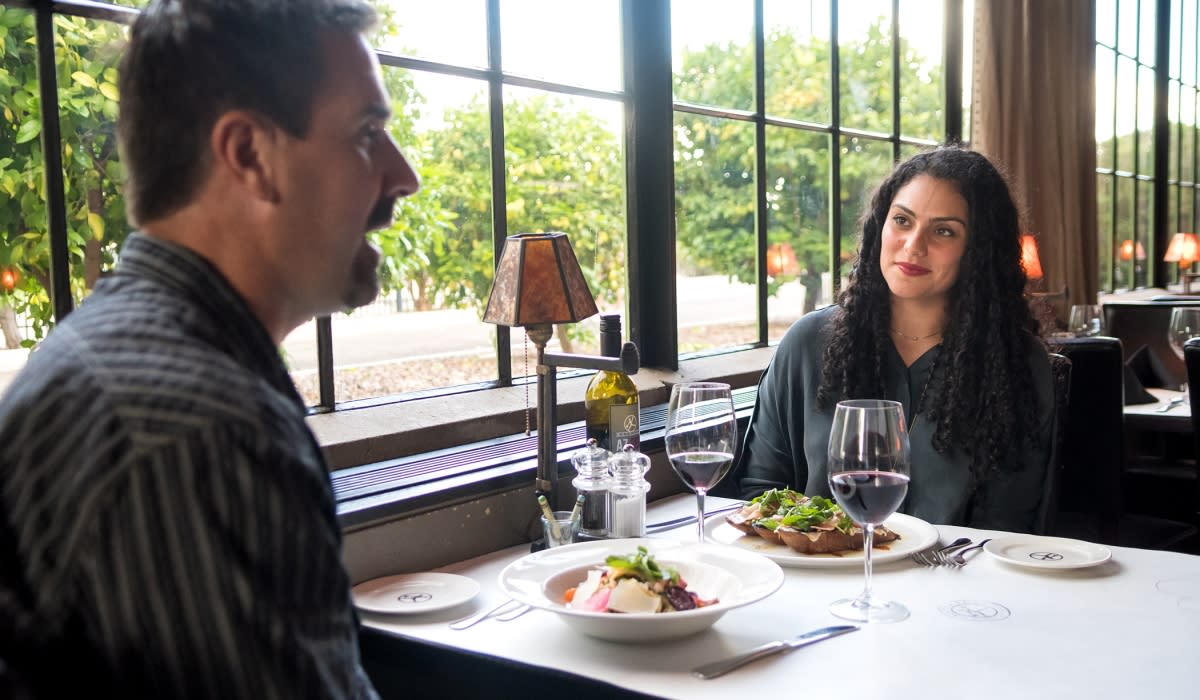 Maynards Market & Kitchen
 
Tavolino Ristorante Italiano
2890 E Skyline Dr
(520) 531-1913
Italian cuisine has been short-hand for "romance" for as long as anyone can remember, so the opportunity to eat delicious northern Italian food in the Tucson foothills is an easy choice. Tucsonans were a bit concerned when owner/chef Massimo Tenino moved from a previous, more-cozy spot to this, more-expansive space, but the family photos on the wall and supremely charming service ensures this still feels like home. Try the Salti in Bocca alla Romana, veal medallions with prosciutto and sage, as delicious as it sounds (sorry, vegetarians...there's stuff for you at Tavolino as well).

 
Grill at Hacienda del Sol
5501 N Hacienda del Sol
(520) 529-3500
An amazing bottle of wine is going to certainly help on the romance front - and there are few restaurants that can compete with the wine selection and expertise at luxury resort Hacienda del Sol's main restaurant. Tucsonans have been celebrating special occasions at this foothills spot for years, enjoying amazing dishes like the Crispy Confit Chicken, but keep in mind, if you bring someone you've been dating awhile here, they might assume you have a ring in your pocket, with a proposal on the way.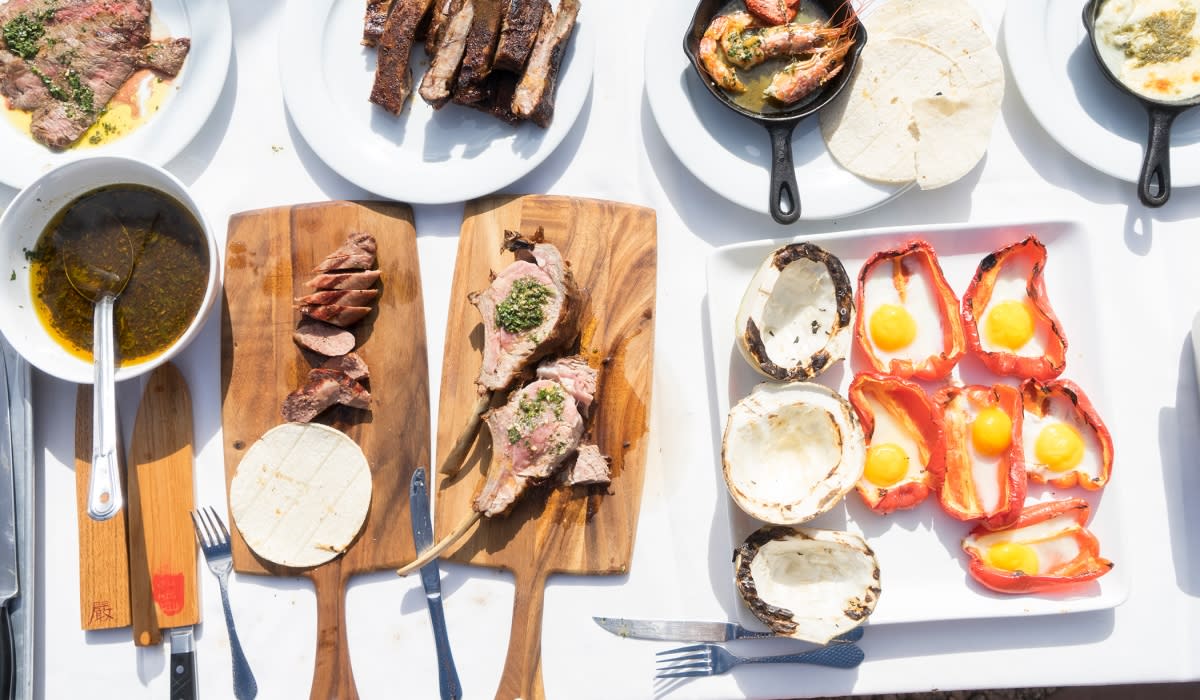 Grill at Hacienda del Sol
 
Kingfisher Bar and Grill
2564 E Grant Rd
(520) 323-7739
Let's start with the obvious: Kingfisher has been the home of Tucson's best oyster bar for years. Oysters are generally considered an aphrodisiac. You figure it out. Take that and combine it with Kingfisher's old-school cool, leather booths, classic bar, all perfectly lit...it's a perfect venue for love. Even if you skip the oysters - although who knows why you would do that - the menu, inspired by the regional dishes of America, is near perfect and flawlessly executed by the restaurant staff. 


47 Scott
47 N Scott Ave
(520) 624-4747
47 Scott isn't flashy, but this downtown restaurant exudes classic cool and a sense of "hipness," both of which can't hurt on a date with someone you're hoping to impress. Hard to say if the gooey grilled cheese, made with cheddar, fontina, and a house-made mozzarella, is a savvy choice on a date, but maybe that's true love - splitting a delicious sandwich appetizer with someone you really like.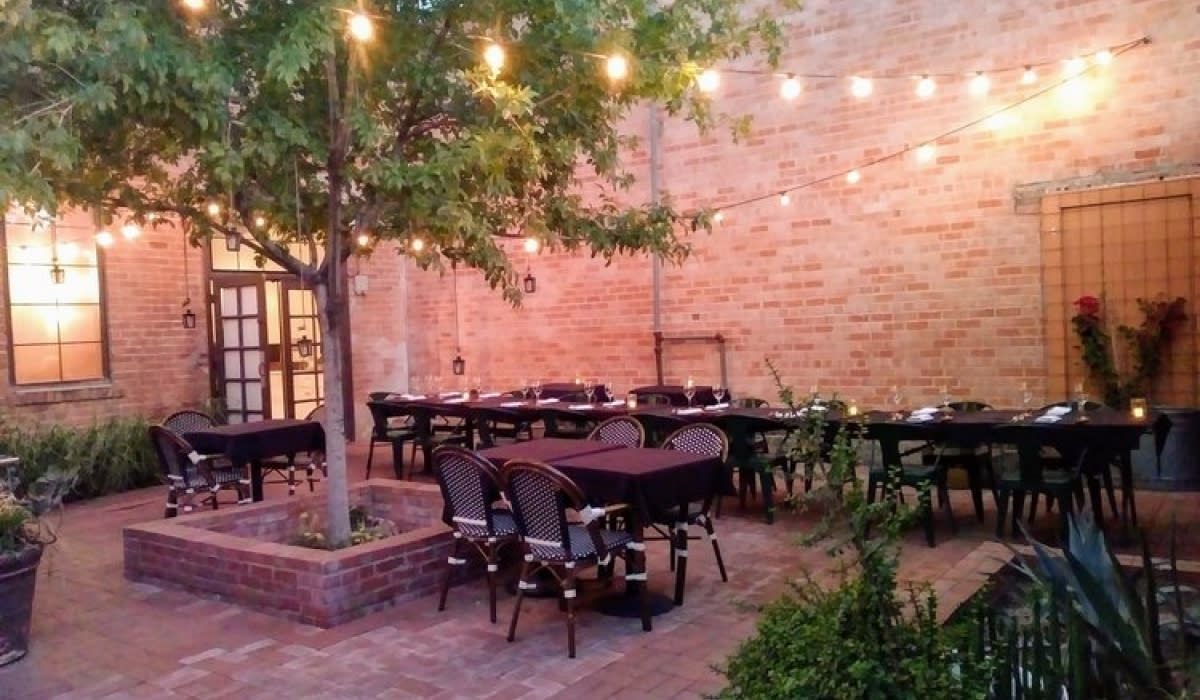 Patio at 47 Scott
 
The Coronet
198 West Cushing St.
(520) 222‑9889
It's almost impossible to beat The Coronet for ambiance. It's tucked into a historic territorial adobe landmark on Cushing Street, a legacy location that until 2019 had been the home of the former Cushing Street Bar & Restaurant since 1972. The Coronet is where classic sensibility meets international cuisine with a bounty of fresh fruits and vegetables, organic whenever possible. With an omnivores gusto, many of the dishes can be savored by vegetarians, vegans, and gluten dissidents.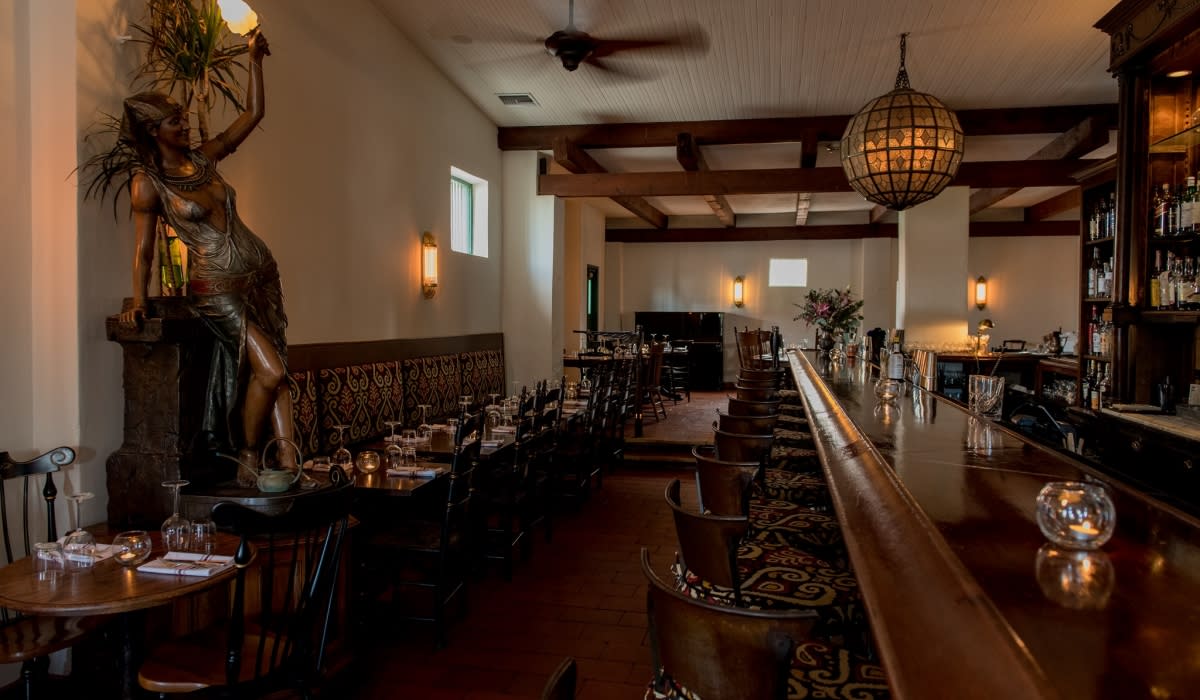 The Coronet
5601 E 22nd St

(520) 790-2888
1439 S 4th Ave

(520)867-8700
5118 S. 12th Ave.

(520)295-0105