Accessible Tucson
In Tucson, your independence to explore the city as a person with disabilities demonstrates our commitment to diversity, equity, and inclusion. Our unique Sonoran Desert landscapes and Sky Island mountains are accessible by travelers of all abilities. Experience how culture connects with the environment by way of our museums, parks, trails, restaurants, and more.
Explore Some of Tucson's Most Accessible Places
Check out one of these five accessible attractions for a welcoming and inclusive experience.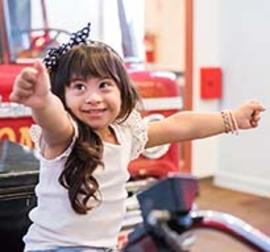 Children's Museum Tucson and Oro Valley
Children's Museum Tucson features 11 indoor exhibits and party rooms. A second location in Oro Valley is in a smaller space but packed with great exhibits geared towards kids up to 10 years old. The Children's Museum is entirely accessible by wheelchair and accessibility has been designed into the exhibits. The Museum also offers programming for families with children with autism, low-sensory needs, and disabilities to ensure they are welcomed in an inclusive environment. Other features include noise-canceling headphones and adaptable arts tools.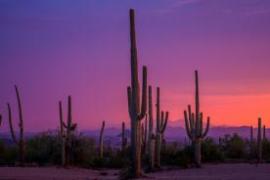 Saguaro National Park
Saguaro National Park contains many accessibility upgrades such as; 8-foot parking spaces, curb cuts, wide power-assisted doors, variable height counters, and brochures in various text sizes. The new interpretive exhibits include assisted listening technology, closed-captioned videos, and a replica saguaro that is designed to be touched. The visitor center also features a fully accessible and covered outdoor interpretive patio where daily educational programs take place. The Park is proactively working to provide for persons with a variety of abilities in order to connect people with our natural resources.
Saguaro National Park East (Rincon Mountain District) features three accessible areas along the paved Cactus Forest Loop: the ¼-mile Desert Ecology Trail, ¾-mile Mica View Trail and Picnic Area, and the Javelina Picnic Area. These areas have been redeveloped and resurfaced to exceed ADA guidelines.
Saguaro National Park West (Tucson Mountain District) features the ½-mile paved Desert Discovery Trail. Pavement texturing and shade ramadas with resting benches are found along the trail.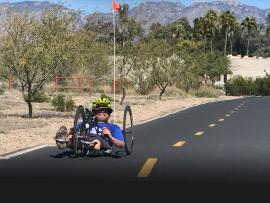 The Chuck Huckelberry Loop
Enjoy the outdoors on the Chuck Huckelberry Loop, with more than 136 miles of paved pathways connecting the Cañada del Oro, Rillito, Santa Cruz, and Pantano River Parks with the Julian Wash and Harrison Road Greenway.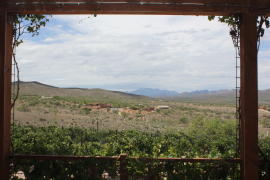 Charron Vineyards & Winery
Located along the beautiful Sonoita Highway in Vail, Charron Vineyards & Winery's new owners (as of 2021) have been proactive in making their tasting room more accessible. With large accessible restrooms, paved paths, and accessible seating areas, Charron Vineyards has made huge strides in making their space welcoming and inclusive.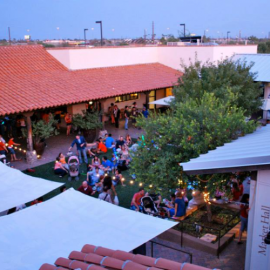 Mercado San Agustin
The Mercado San Agustín is Tucson's westside public market that hosts several independent, local businesses. Shop for apparel and home furnishings or savor border-style treats. The Mercado's open-air, paved courtyard offers accessible seating to enjoy refreshments from the various dining establishments. The wheelchair-accessible Sun Link Streetcar has a stop at the Mercado and handicap parking is close enough to make accessing the Mercado quick and easy. 
Getting Around
Air Service
Tucson International Airport (TUS) strives to make travel as convenient as possible to all travelers and offers a variety of accessibility features and assistance. Information is available at https://www.flytucson.com/accessibility/.
Amtrak Passenger Rail
The Amtrak station in Tucson's Historic Train Depot is served by the Sunset Limited and Texas Eagle trains. Visit https://www.amtrak.com/stations/tus for accessibility information specific to the Tucson station or https://www.amtrak.com/planning-booking/accessible-travel-services.html for Amtrak's accessible travel services. 
Sun Tran & Sun Link Streetcar
Tucson public transportation provides accessible travel for everyone. The Sun Tran bus system serves metro Tucson, while the Sun Link Streetcar connects a four-mile stretch from The University of Arizona, Historic 4th Avenue, Downtown, and the Mercado District.  Accessibility information is available at https://www.suntran.com/how-to-ride/mobility-paratransit/. Note: Sun Tran, Sun Link, Sun Van, Sun On Demand, Sun Express and Sun Shuttle are currently fare-free through June 2023.
Get inspired for your Tucson trip with these ideas and itineraries. Even if…