Welcome Community College Baccalaureate Association
Promising Practices for Access & Equity Conference in Tucson, Az
We have lots to show you
Hiking with unforgettable views of the desert and delectable dining are just a small part of what Tucson offers as a premier Southwest destination. Tucson is also home to famous attractions, some of the nation's finest golf courses and world-class spas. You can re-live Tucson's past by visiting historic landmarks of Native Americans, Spanish Conquistadors and Wild West legends. With more than 350 days of sunshine and a variety of activities, you'll find yourself constantly entertained. But the choice is always yours to kick back by the pool and enjoy a margarita.
CCBA Conference 2022: Promising Practices for Access & Equity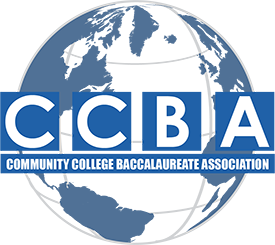 February 16-18, 2022
El Conquistador Tucson, A Hilton Resort
10000 N Oracle Rd
Join the CCBA in Tucson, AZ for interactive learning and engaging with the nation's top community college baccalaureate experts and higher education scholars as we explore Promising Practices for Access & Equity.
Dynamic content will be delivered February 16-18 with a focus on the latest CCB and baccalaureate pathways research, innovative programs and successful initiatives.
We will also celebrate CCB student and alumni successes and enjoy interactive networking experiences.
https://www.accbd.org/2022-conference/
Day Trips
One of the toughest things to do once you get to Tucson is deciding what to do. With a myriad of different day-long excursions, the decision can be tough!
Shopping
With quaint shops specializing in items with a Southwest flavor, four malls featuring well-known stores, and high-end shopping centers with some of the biggest names in fashion, you can find what you're looking for in Tucson.
Events
Want to know what's going on in Tucson? Check out our major events calendar to find out.
Loved by the locals, see sweeping Tucson views atop "A" Mountain or Tumamoc Hill, a butte located immediately to its west. A quick drive up "A" Mountain and you're at the foot of some casual hiking. Or break a sweat ascending the paved yet steep path amongst other walkers on Tumamoc Hill. Whichever path you take, bring…