Family Adventure
EXPLORE TUCSON
Go beyond the beaten path with a family getaway to the Sonoran Desert, where there's fun and excitement to be had by travelers of all ages.
The best family vacations become the stuff of legend, morphing into the memories you share for years to come. Whether you have a toddler in tow or are traveling with teenagers, kids and adults alike love exploring the Old Pueblo.
Tap into their innate sense of adventure and curiosity with hikes and horseback rides through the sprawling desert, where nature's unique flora and fauna are the star of the show. Broaden their palates with authentic Mexican food and the innovative Southwestern flavors that earned Tucson a designation as a UNESCO World City of Gastronomy. Let them stay up way past their bedtime to marvel at the seemingly endless night sky. With vast landscapes begging to be explored, nearly 300 days of sunshine every year and a rich sense of culture and history, Tucson, Arizona, makes for a family vacation they won't soon forget.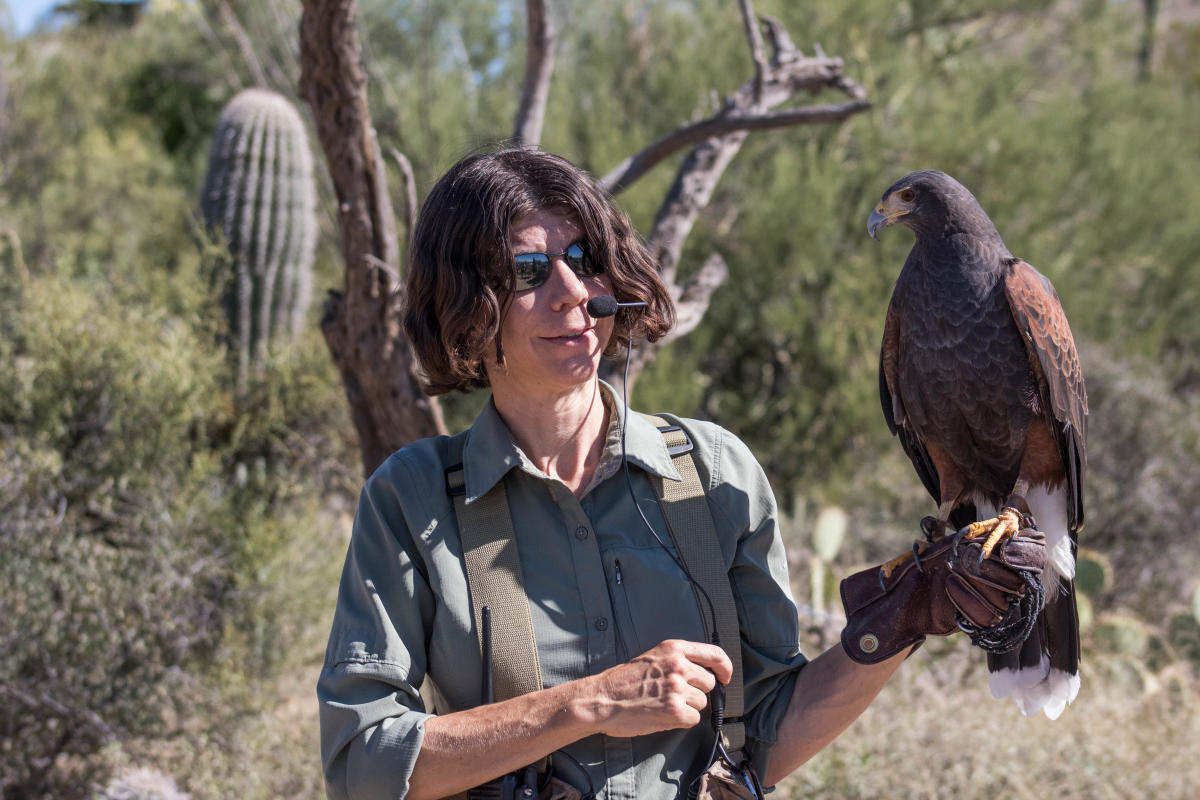 FAMILY FUN
Show your kids what the desert is all about — from snakes to scorpions, saguaros to swimming pools, this always-sunny state is the perfect destination for a family getaway.
DAY 1
MORNING
Befriend a Snake. It's not a great idea to befriend just any snake, so trust this one to the experts at the Arizona-Sonora Desert Museum. Here, kids and adults alike will have a blast getting up close and personal with some of the 230 animal species who call these 21 acres home. Whether you've always wanted to pet a stingray, say hi to a scorpion, or stand below birds of prey as they show off their impressive soaring talents, you're sure to get the true desert experience here.
AFTERNOON
Be Brave. It's only a 35-foot vertical climb. And don't worry, you're tied to a rope. At Rocks & Ropes, climbers of any age and expertise level can get all the thrills of rock climbing in a relaxing, air-conditioned setting.
EVENING
Resort Options Galore. From dive-in movies during the warm months at Loews Ventana Canyon Resort (where parents may also appreciate the spa and babysitting services on site), to the Kids Club at the gorgeous Westin La Paloma, there are plenty of family-friendly options to check into tonight. Need more space to stretch out in? Try one of the suites or houses at the Arizona Inn near downtown.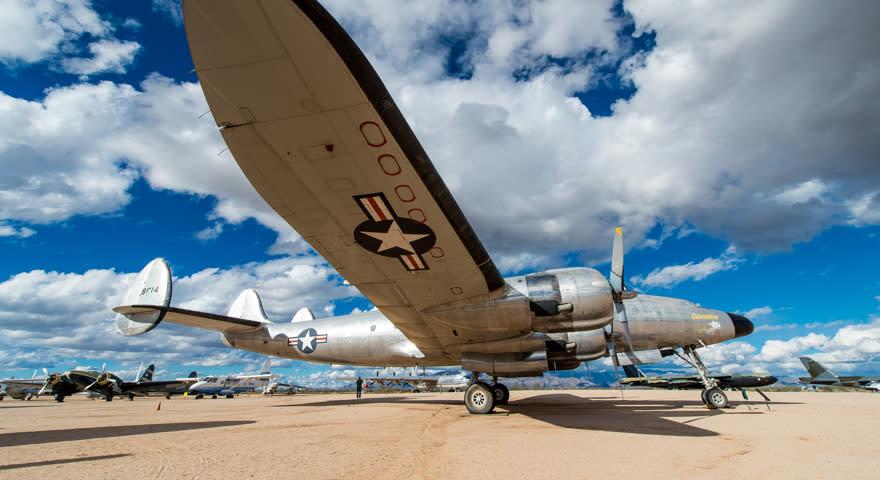 DAY 2
MORNING
Stack It Up. Pancakes, that is. Choose from the short stack or the tall stack at Millie's Pancake Haus, which has been serving up this fluffy breakfast staple since 1964. You can go regular buttermilk or get fancy with one of the other 10 kinds of pancakes Millie has on the menu.
MIDDAY
Take Flight. Kids and planes are always a winning combo. At the Pima Air & Space Museum, you can get right up to, underneath or sometimes inside some 300 different aircraft from over 100 years of aerospace history. If it's a Saturday, kids can even participate in a STEM activity that might include shooting off a rocket or building a model airplane.
AFTERNOON
Zoom Zoom. Staying with a transportation theme, zip over to Musselman Honda Circuit where the fastest fleet of go-karts in the state are waiting for you at the starting line. You might also consider harnessing the power of the wind and jumping onto a Blokart, also known as a land yacht, for an exciting (and swift) ride.
EVENING
Family Style Dining. It's time for some authentic Mexican cuisine and mariachis. As you make your way back up north to your resort, stop at Guadalajara Original Grill where the tortillas are made by hand every day and the menu comes straight from owner Emma Yolanda Vera's Mexico hometown.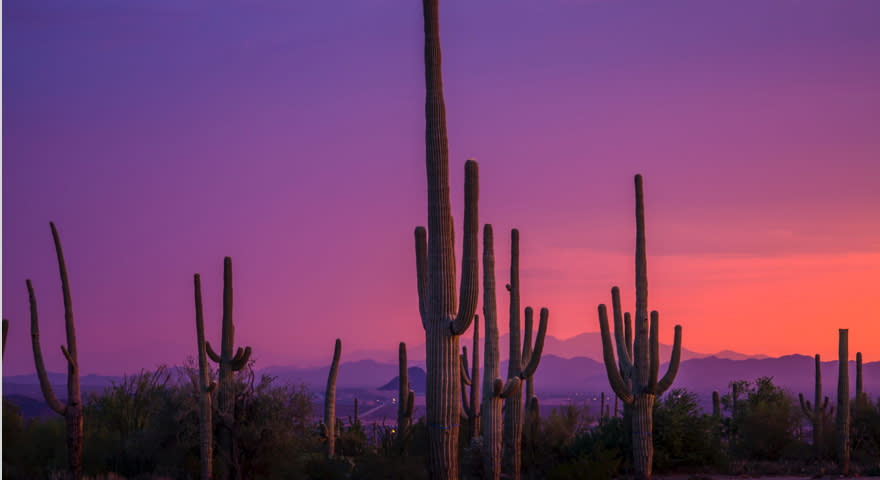 DAY 3
MORNING
Play Time. Let your kids' imaginations run wild at The Children's Museum of Tucson, located in a historic 1901 building downtown that was once a library. Among many activities, kids can pick a giant nose, become a veterinarian or launch a plastic bottle rocket to the ceiling. Andra's Garden on site grows veggies used at the Butterfly Garden was created in conjunction with the local charity group, Ben's Bells.
AFTERNOON
Think Tiny. Pretend you're a giant as you wander through The Mini Time Machine Museum of Miniatures. This magical collection of 300 tiny artifacts will transport you to different eras and places throughout history.
EVENING
Bring Your Quarters. Arcade games, miniature golf, bumper boats and more can be enjoyed at Golf N' Stuff.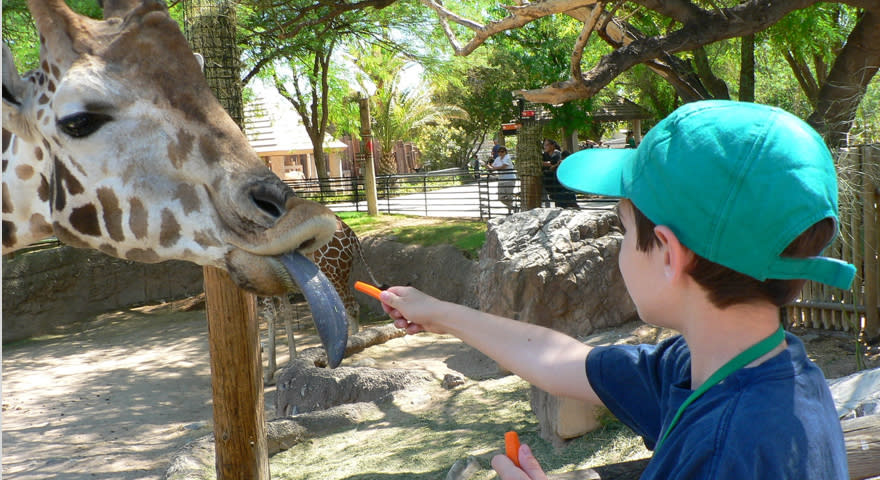 DAY 4
MORNING
Connect With Wildlife. Get up close with animals at Reid Park Zoo to chat with monkeys, walk with peacocks, or experience a Giraffe Encounter! Stroll through 24 acres of lush habitats including a flamingo lagoon, South American rainforest, African wild dog territory, two walk-through aviaries, and so much more. You won't want to miss Expedition Tanzania, a savannah habitat home to an African elephant herd with rambunctious youngsters! On your safari, catch a chat with educators to learn about wildlife and wild places and what you can do to protect them — and what the Zoo is doing too! When you're done exploring, enjoy lunch at the Zoofari cafe or catch a ride on the Wildlife Carousel or Zoo Train.
AFTERNOON
Experience a Dude Ranch. Saddle up for a horseback ride through the desert at Tanque Verde Ranch. This rustic yet relaxing dude ranch is surrounded by the Saguaro National Park and the Rincon Mountains and offers myriad activities for the whole family, available whether or not you're a guest of the ranch — everything from Jeep adventures to fishing and guided desert hikes.
EVENING
Double Scoop. Finish off the day with a stop at Hub Restaurant and Ice Creamery on historic Congress Street where, sure, you can have dinner, or you can just skip right to dessert and sample some of their 20-plus flavors of ice cream. Are you more of a Nutter Butter or a Strawberry Tres Leches Cake kind of person?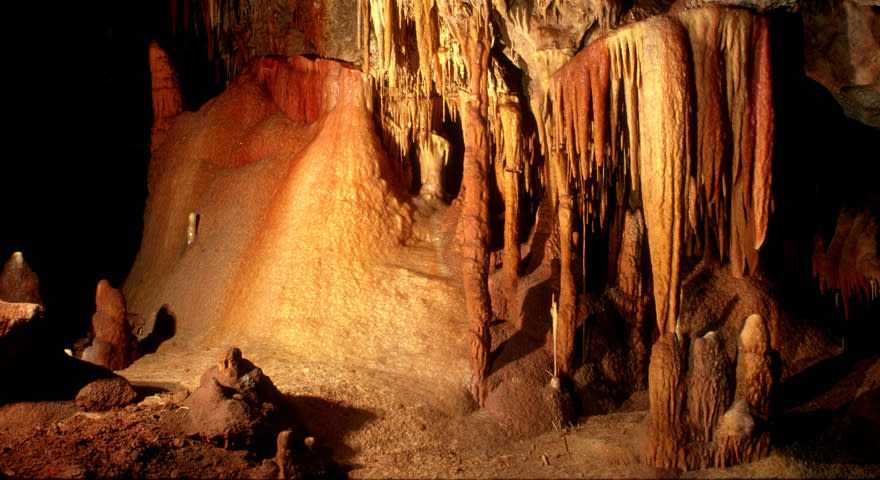 DAY 5
MORNING
Go Underground. Head east for a fascinating tour down into the darkness of this once-secret cave. Discovered in 1974, the Kartchner Caverns didn't become public knowledge until 1988, but now everyone can be privy to stalactites galore. No spelunking skills necessary — the path through the cave is paved and easily traversed.
AFTERNOON
Yum Yum. After a morning of exploring, treat yourselves to breakfast at Beyond Bread, which, as the name implies, is known for its amazing bread — and so much more. Try one of their egg sandwiches and be sure to spring for a pastry to share.
EVENING
Not Your Typical Dinner and a Show. The Gaslight Theater has been called one-of-a-kind for its often-hilarious take on dinner theater. There's no pretentiousness here — get comfy, order a pizza and enjoy such performances as The Lone Stranger, Gnatman or Scrooge the Musical.
PLANNING A LONGER STAY?
Read more at visittucson.org