If you want to brunch with your furry friend, grab a cup of coffee with your canine, or share a slice of pizza with your pooch, we have got you covered. There are plenty of pet-friendly dining options here in Tucson, Arizona. Now all you have to do is decide where to start! 
Cup Cafe 
Located in the always-exciting Congress Street District, Cup Cafe in Hotel Congress welcomes good vibes and good dogs. Their charming patio is expansive, with plenty of outdoor seating and heaters to keep you and your Fido warm. The dog-loving staff at Cup Cafe will be happy to serve you and your plus one.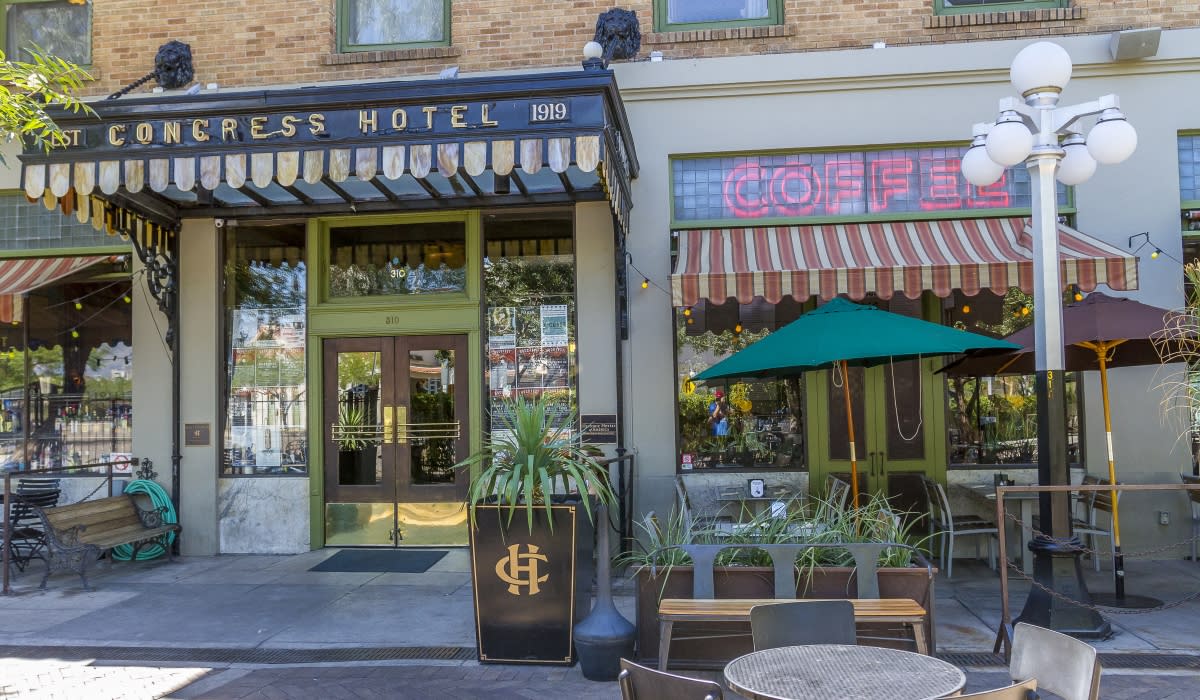 Nook 
A favorite downtown Tucson restaurant, Nook has a hidden patio tucked out back with plenty of space, plant life, and sunshades. This cozy environment keeps you and your best fur friend cool and entertained, with so much to observe. While you're there, don't forget to try some of their popular dishes, including Salmon and Kale Miso Salad or The Godfather Benedict. No matter what you order, you can't go wrong.
La Cocina
Located in the historic Presidio District within the storied walls of Old Town Artisans, local favorite La Cocina has a sweeping courtyard patio chock-full of authentic Tucson vibes where dogs are more than welcome — they're celebrities! The indoor cantina is also dog friendly. With regular live music under a wide-open sky and flavorful brunch and dinner menus, this is the spot to enjoy great eats, live music, and even better people-watching.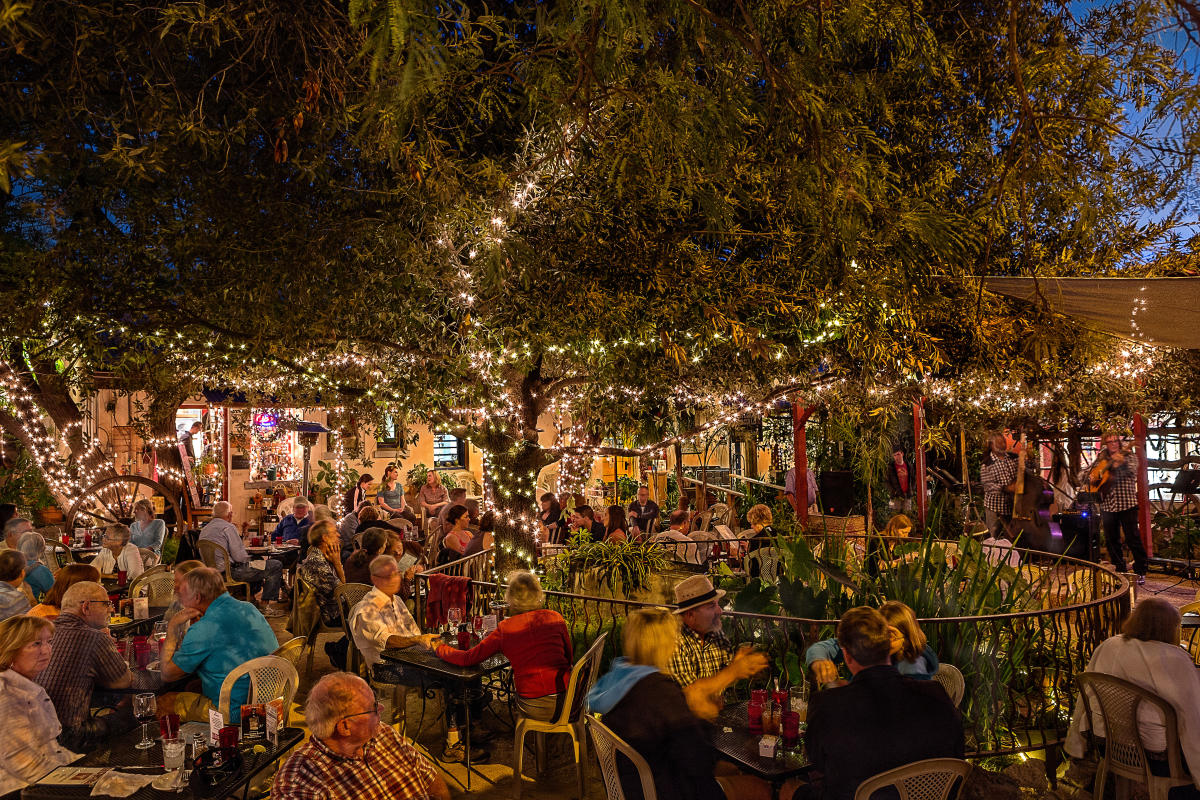 Barrio Brewing Co. 
At the award-winning Barrio Brewing Co., your dog is always welcome to join the party at an outdoor table on their patio overseeing active railroad tracks. Located in an industrial area downtown with lots of character, Barrio never disappoints. The building is a captivating warehouse converted to hold this one-of-a-kind brewing company and restaurant. And whenever one of those mighty locomotives passes by, take your pick from $1 off pints or happy hour prices.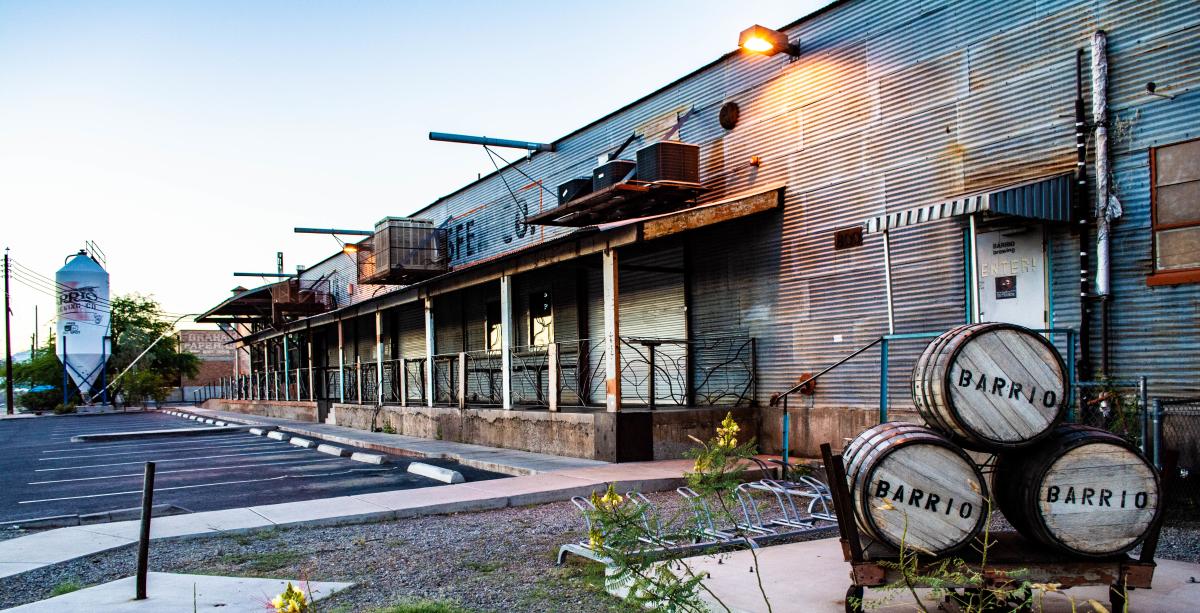 Saguaro Corners Restaurant & Bar
Located in a highly picturesque part of town, bordering Saguaro National Park East, Saguaro Corners Restaurant & Bar is well worth the trip. Bring your four-legged bud along and post up at one of their pet-friendly outdoor tables. Stop by after a nearby hike with your pack member or just grab a table and enjoy the gorgeous view. The patio boasts umbrellas and heaters, and you'll have no trouble choosing something delicious to eat and drink.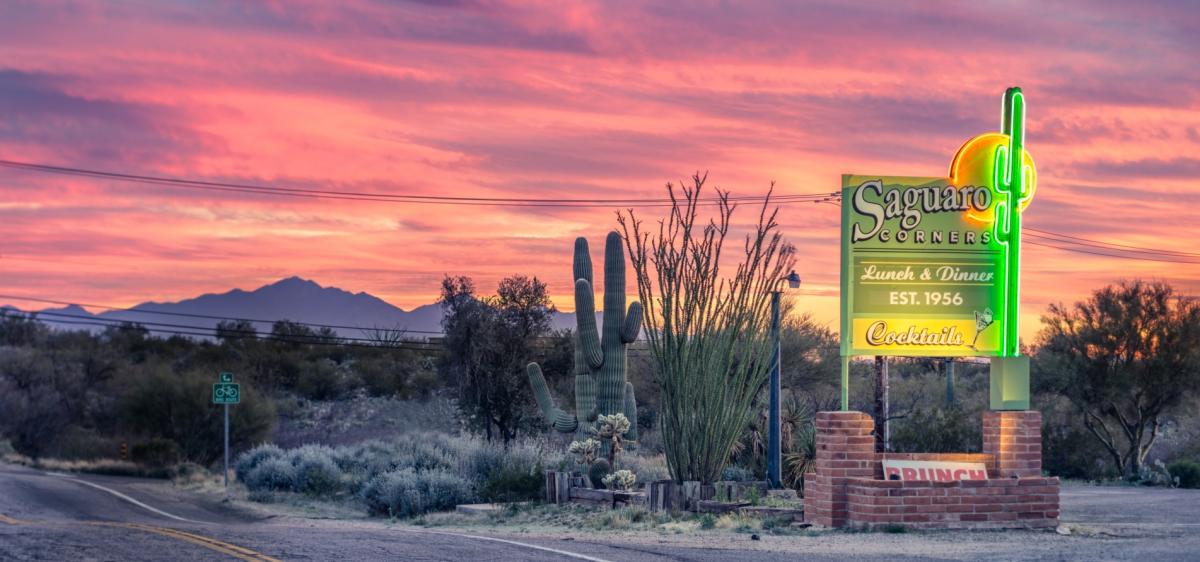 Union Public House 
Union Public House, located within the enchanting Saint Philip's Plaza, has dog-friendly outdoor tables during weather-friendly months. Union's patio overlooks the tranquil St. Philip's Plaza courtyard. The drink selection is impressive, including handcrafted cocktails and dozens of beers on tap. The food is "made-from-scratch American fare using local and sustainable ingredients," and it never fails to delight the taste buds.