For more than 4,000 years, the land around Tucson and along the Santa Cruz River has been cultivated by its human inhabitants, beginning with the Hohokam—the ancestors of the Tohono O'odham and Akimel O'odham. Early farmers dug swales and berms to catch summer rains and cultivated plants that grew despite the dryness and the heat of the desert. This rich tradition of Sonoran Desert farming and the gathering of wild foods continues today, making Tucson the longest continuously cultivated place in North America—a fact celebrated by the city's UNESCO City of Gastronomy designation. And while Tucson has, of course, changed significantly over the course of 4,000 years, it is still possible to taste its history in the form of heritage ingredients grown for centuries.
TEPARY BEANS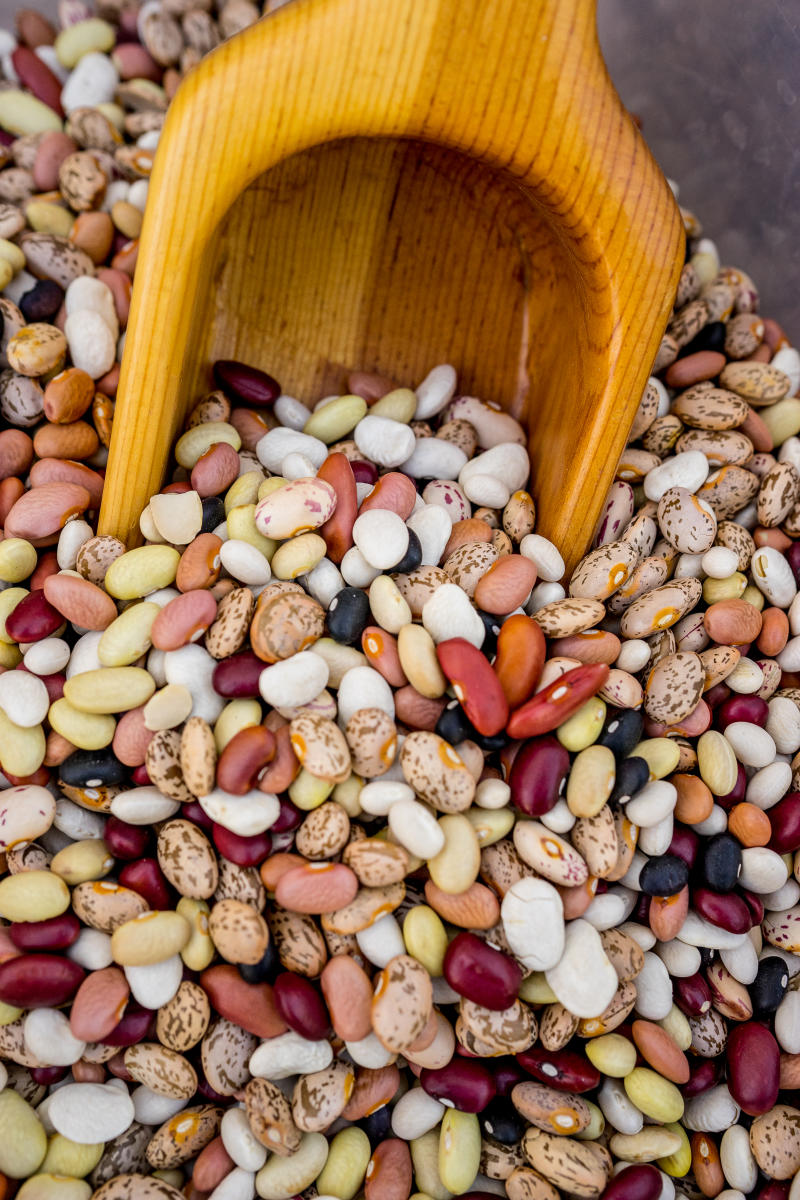 In Tohono O'odham legends, white tepary beans are scattered across the sky, forming the Milky Way. One of the most resilient crops in the world, the species has captured the interest of climate scientists and farmers alike. And while it's renowned for its ability to thrive in the hottest, driest stretches of the Sonoran Desert, the tepary bean is also beloved by home cooks and chefs. In the kitchen, this high-protein, the sweet-tasting staple can be substituted for any common bean, and its low glycemic score helps to naturally regulate blood sugar.
While the tepary bean's hardy ancestors grew wild in dry riverbeds or on mountainsides, domesticated varieties are grown today in Southern Arizona. During the summer monsoon season, several varieties are produced at Ramona Farms, a 4,500-acre farm on the Gila River, owned by Akimel O'odham community member Ramona Button and her husband, Terry.
At the San Xavier Co-op Farm store, whole tepary beans are available for purchase. Owned and operated by the Tohono O'odham Nation on tribal land, the 860-acre cooperative farm is located just 10 miles south of downtown Tucson. Indigenous foods are also available for purchase at Presidio San Agustín del Tucson in downtown.
CHILTEPIN PEPPER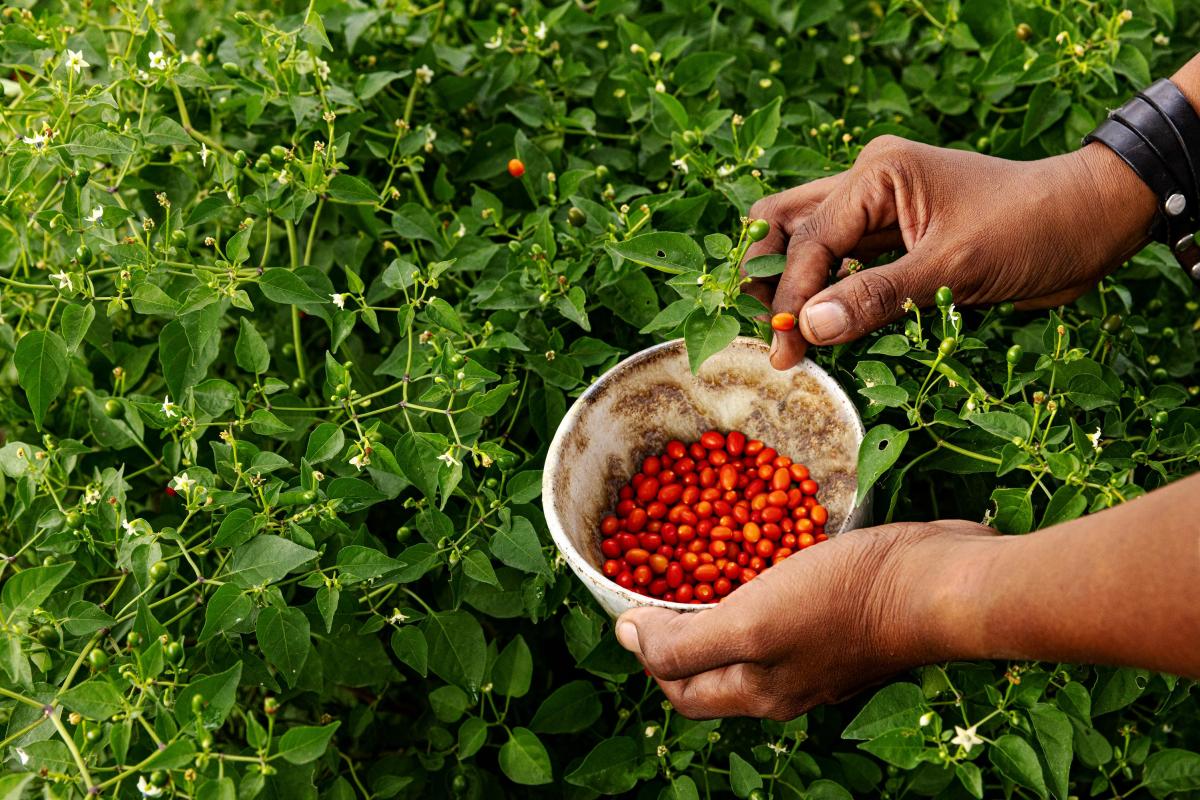 In appearance, the chiltepin is rather innocuous. But eat carefully, because the pea-sized bright red chile pepper packs quite a punch—50,000 to 100,000 Scoville heat units, about 20 times spicier than a jalapeño. Grown for more than 8,000 years throughout Mexico, Peru, the Carribean, and the southwestern United States, the chiltepin pepper is known as "the mother of all peppers." It is quite literally the wild great-grandmother of most cultivated chiles and the only wild chile native to the United States. In the last two decades, the chiltepin has become a focus for Southern Arizona botanical conservation. And if you're a spice-seeker, you'll be glad to hear that it's also being celebrated and served by culinary creatives all around Tucson.
To see chiltepin plants in the wild, hike to the Wild Chile Botanical Area, a 2,500-acre federal preserve dedicated to the protection of the wild chiltepin. Located near Tumacácori in the Coronado National Forest, it is the first federally protected botanical area for the preservation of wild relatives of domesticated crops.
To purchase dried chiltepin peppers, try Native Seeds/SEARCH (NS/S). In 1999, NS/S led the effort to preserve our northernmost chiltepin populations, now the Wild Chile Botanical Area, and also cultivates chiltepin varieties on its farm in Patagonia, southeast of Tucson.
For a taste of this spicy pepper, visit Exo Roast Coffee downtown and order the chiltepin cold brew. This sweet-and-spicy favorite combines bittersweet chocolate, chiltepin, and single-origin Mexican cold-brew coffee for a full-bodied blend with subtle heat.
SONORAN WHITE WHEAT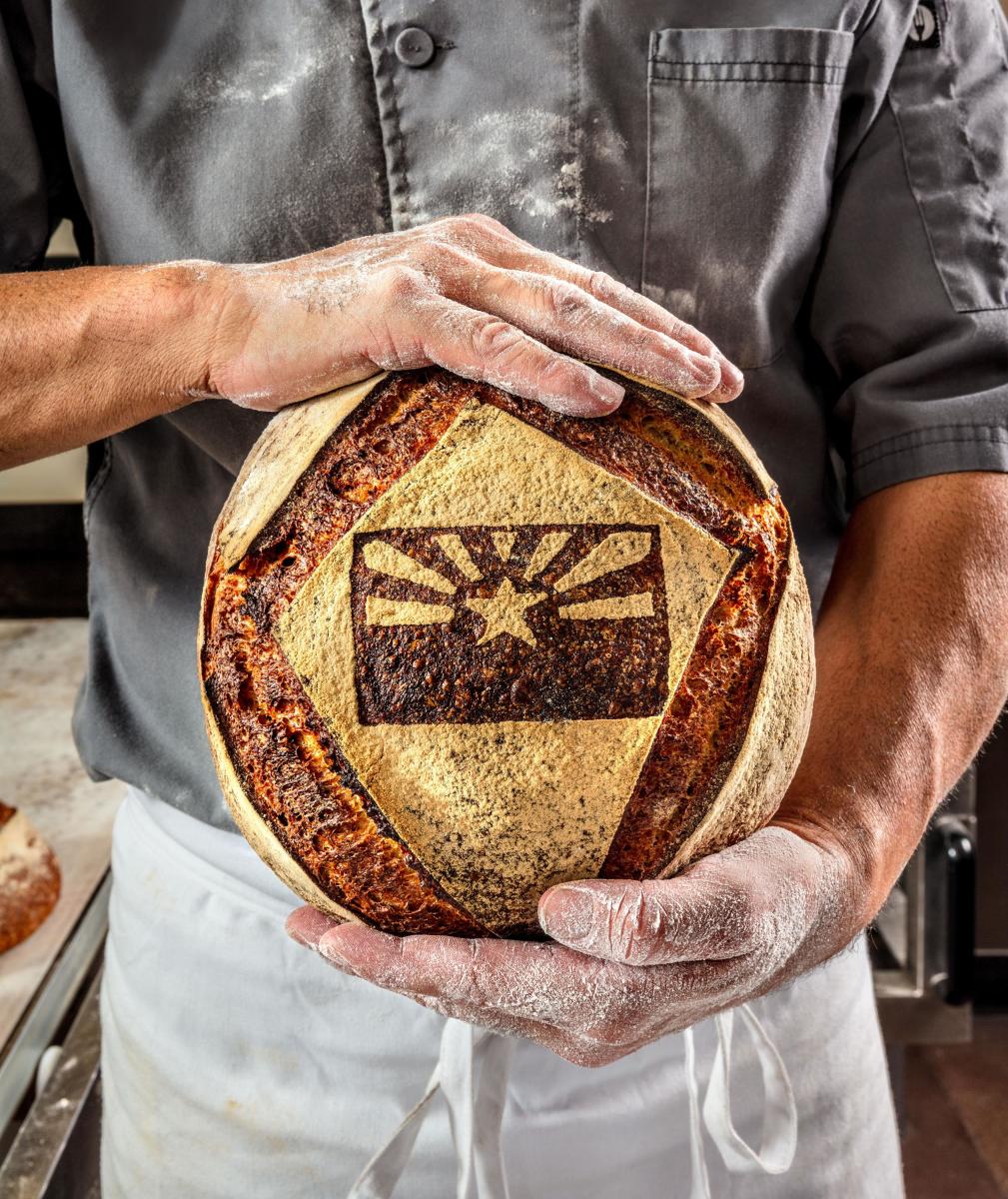 Southern Arizona has become a center for the reintroduction of white Sonora wheat, one of the oldest surviving North American wheat varieties. Introduced by Spanish missionaries and first documented in Sonora in the early 1700s, white Sonora wheat became one of the most sought-after wheat for tortilla making, due to its flavor and dough elasticity. It was extremely popular in the western United States in the 1800s, becoming Arizona's first export crop, but then rapidly declined in the mid-20th century. Generally planted in the winter and harvested before the summer monsoon, white Sonora wheat tolerates both heat and drought, making it a perfect grain for our desert. Recent strategic partnerships among seed conservation groups, bakers, brewers, and farmers have led to repopulation of white Sonora wheat.
When Wong Yan emigrated to the United States from China in the early 1900s, it was unlikely he would have foreseen the success his family has had with BKW Farms over the last 75 years. Located on acres of land just north of Tucson, BKW has partnered with Native Seeds/SEARCH to grow white Sonora wheat since 2013.
To purchase white Sonora wheat grown by BKW Farms, visit the bulk section of the Food Conspiracy Co-op, Tucson's neighborhood cooperative grocery store on Fourth Avenue.
White Sonora wheat is high in protein and low in gluten. Sweet, earthy, and fermentable, it's a baker's dream and a brewer's delight—and it should be tried in both loaf and pint form. Visit two beloved Tucson establishments for a taste: Barrio Bread and Dragoon Brewing.