Man's best friend shouldn't be left behind when his or her human parents head on vacation. Fido deserves to traverse the world with Mom and Dad, exploring everything that's within paw's reach. Thankfully, several Tucson area hotels and resorts are especially accommodating when it comes to hosting furry friends (and their parents). Here are a few we'd recommend for your next vacation with your entire pack:
You and your pet will love this fun and funky 1960s-era roadside motel that's been refurbished as an art hotel. From the vibrant murals, onsite art gallery and individually curated guest rooms, Hotel McCoy Tucson has everything you and your pooch need for an eye-catching home away from home.
Human perks: Your rate includes a complimentary breakfast, a welcome drink, and a relaxed pool scene.
Pet perks: There's no nightly pet fee here. Assuming your canine companion is well-behaved, you'll be refunded the $50 dog deposit you paid at check-in. And if your pup wants to bring a friend or sibling, they're welcome, too. This hotel will host up to two pooches per room.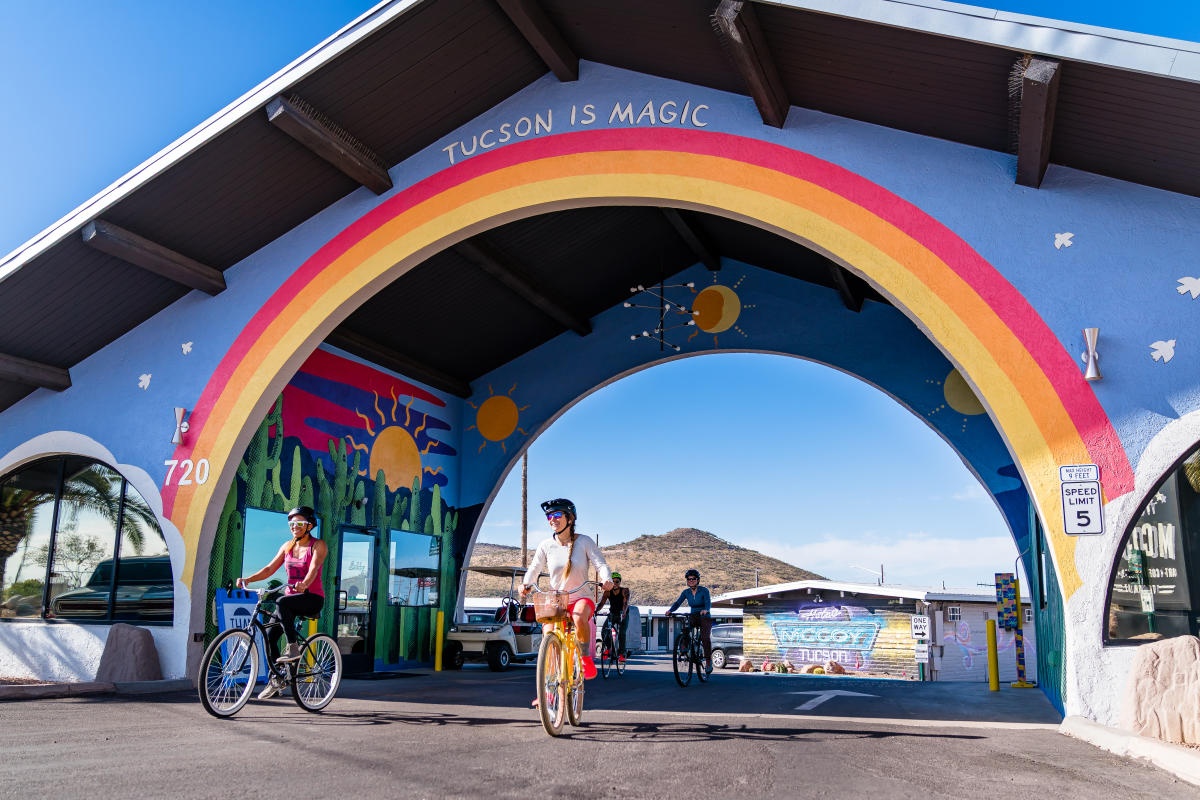 Jaw-dropping views are the name of the game at this sprawling 500-acre resort that's located at the base of the Santa Catalina Mountains. You and your pet will enjoy exploring the grounds and taking a quick jaunt to neighboring Catalina State Park, which is also pet-friendly.
Human perks: After an afternoon of hiking, plan a visit to the altogether-worthy SpaWell, where you can enjoy an afternoon of rejuvenation and relaxation during a treatment.
Pet perks: Why bring one pet when you can bring two? This resort welcomes up to two pets of the canine or feline variety if their combined weight is 75 pounds or less. And if your pet wants to take a snooze after a long day of adventure, the resort will allow you to leave them in the room, assuming they're well-behaved. You'll just need to pay the pet fee of $50 per pet, per stay.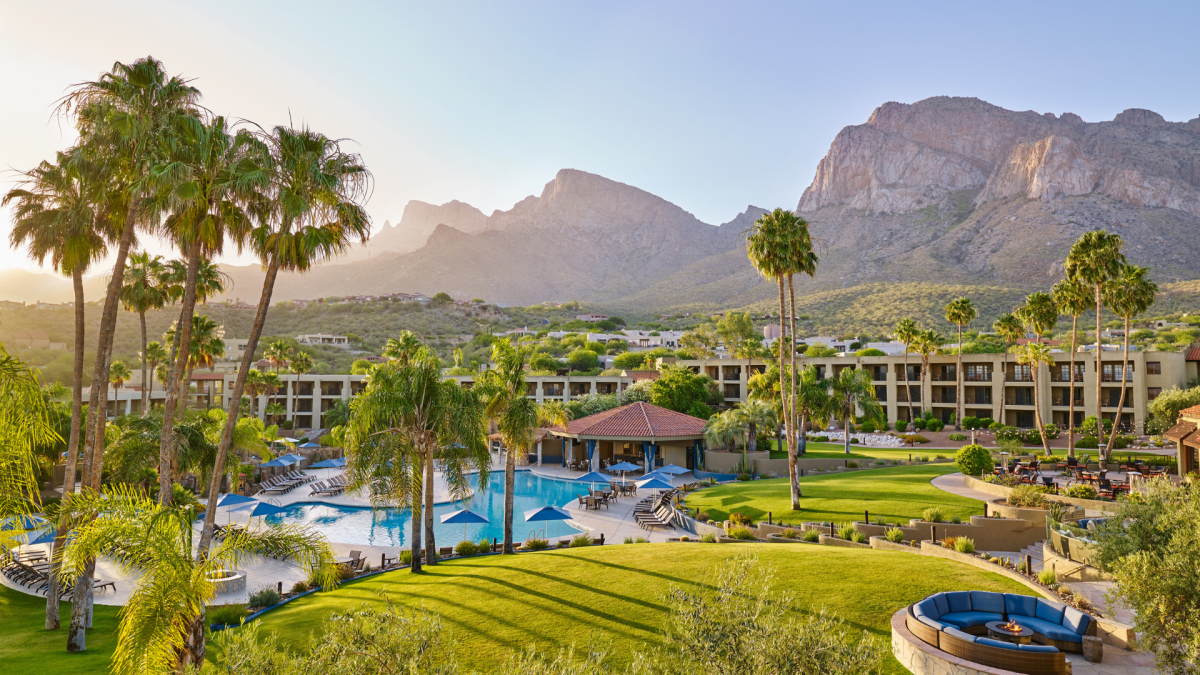 One of Tucson's original guest ranches, this inviting property is steeped in history, having once been a girls' boarding school for many of the country's most prominent families. With tastefully appointed artwork and gardens throughout, you and your pet will be charmed by the hotel's sights, sounds and smells.
Human perks: This property is home to an extensive culinary program that extends from the on-site garden to two restaurants, Terraza Garden Patio and Lounge and the signature The Grill at Hacienda Del Sol. Treat your palate to an array of fresh and captivating flavors throughout your stay.
Pet perks: Pets are welcome on the patio of both restaurants, so plan to bring Fido. That is, if you can get your pooch off his plush bed. Hacienda del Sol supplies treats, beds, bowls, and waste bags when you pay the pet fee of $100 for one night and $25 for each additional night. The fee covers up to two dogs or cats weighing up to 75 pounds.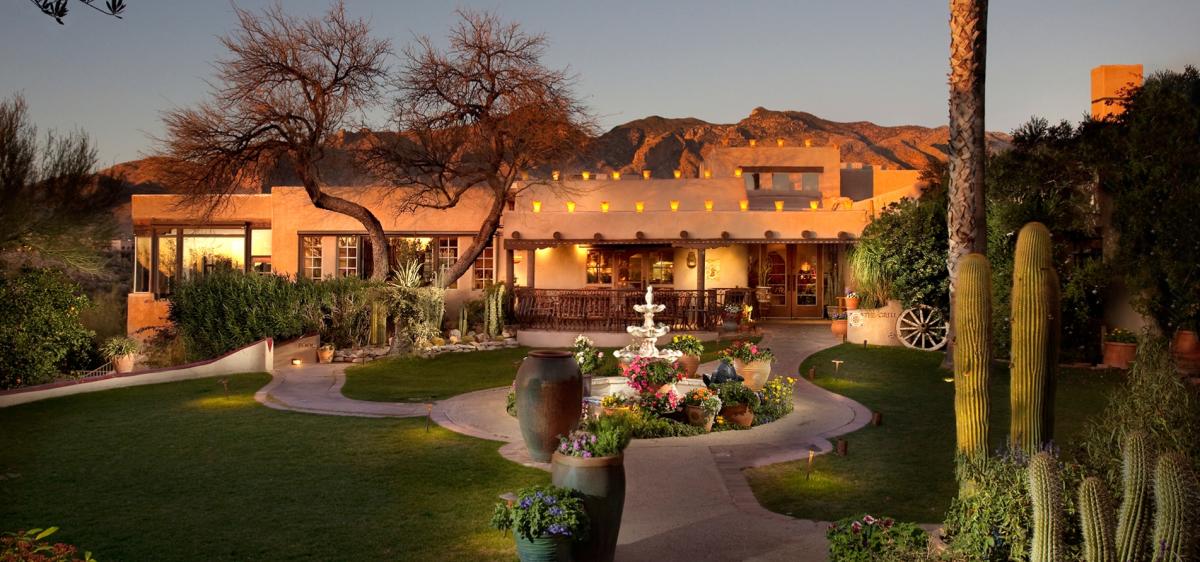 This trendy hotel is at the intersection of two of Tucson's most distinct downtown neighborhoods, Armory Park and Barrio Viejo. You and your pooch will enjoy walking through both historic neighborhoods, and making myriad food, drink, art, and history stops along the way.
Human perks: The property's Keyholder's Club provides discounts at many of the area's businesses when you share where you're staying. Be sure to visit MOCA, Tucson, Seis Kitchen, Exo Roast Company, and 5 Points Restaurant and Market for a worthy dose of art, culture, and cuisine.
Pet perks: No matter the size of your pet, they're welcome at The Downtown Clifton. From Bernese Mountain dogs to Siamese cats, all pets are permitted for an additional fee of $20 per pet, per night.
Located in Tucson's upscale Catalina Foothills neighborhood, this posh hotel perfectly bridges the beauty of the Sonoran Desert with the amenities of a full-scale resort. Your pet and you will love will being pampered throughout your entire stay, while also exploring Tucson's outdoorsy side.
Human perks: At this resort, the options are endless. For instance, if you're traveling solo, you'll be welcomed at the adults-only pool. If you're traveling with the whole family (human kids included), try out the family pool. Other options include a variety of nearby hikes, golf, on-site tennis facilities, a full-service spa, and myriad restaurants ranging from casual to fine dining.
Pet perks: When you pay the $100 pet fee per stay, your cat, dog (or both! This resort welcomes two pets of any size) will be treated like royalty. They'll be showered with treats, pet beds, bowls, cat litter, waste bags, and even a room service menu that's exclusively for them. The only catch – once your pet has stayed at this resort, they may not want to leave.​