A first-person take on what makes Tucson's Mexican Food so hot!
A Tasty Sampling of "America's Best Mexican Food" in Tucson, Arizona
by Edie Jarolim
I know I'm not alone in craving Mexican food at all hours of the day. Happily, I live in a city with a huge concentration of excellent, authentic restaurants to satisfy these cravings—and I have a flexible work schedule. Many variables go into the complex algorithm that determines my dining choice for any given meal, but among the most important are my circadian—and social—rhythms. 
I'm a morning person, for example. That means I'm most productive in the early hours; it does not mean that I want to chat with you at 7 a.m. So I'm a regular at the drive-through window of Mexican restaurant El Saguarito, in lower midtown, where I invariably order a breakfast burrito of nopalitos Colorado with eggs, which comes with beans and chips. When I get home and unwrap the tight paper, I spend a moment inhaling the warm, rich aroma of the piquant Colorado sauce—the color comes from red chiles, not tomatoes—before taking the first savory bite.
El Saguarito's food is made without lard, and nopalitos (strips of tender young pads of prickly pear cactus) are loaded with antioxidants, so I'm convinced that this is a healthy way to start the day…if, that is, I can resist the traditional Mexican tortilla chips, made on the premises.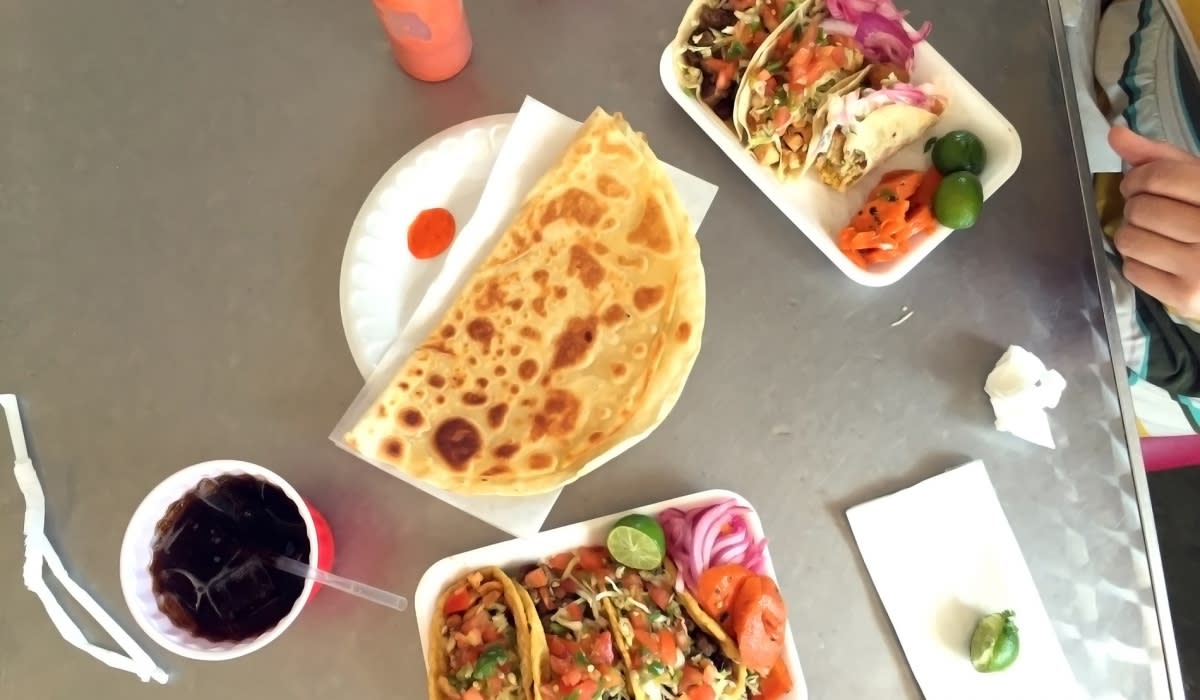 By lunchtime, I'm generally ready for human contact—and culinary adventure. One of my freelance clients has offices in the historic city center, and what better excuse than a business lunch to check out the new restaurants cropping up in Tucson's rapidly revitalizing downtown? Among the recent arrivals is Penca, an industrial chic storefront that showcases the cuisine and sophisticated design of Mexico City. I've only dined at this restaurant once, but many future visits are guaranteed by the freshness of my salad, a mélange of greens with roasted corn, jicama, avocado, beets, queso fresco and chicharrones (upscale pork rinds); and the samplings I had of my companion's moist fish tacos and calabicitas (sautéed squash, perfectly cooked, not mushy). I don't generally drink at midday—unless the client insists, in which case it would be rude to refuse—but Penca has a large, sleek bar and I've heard they make a mean Cuba Libre.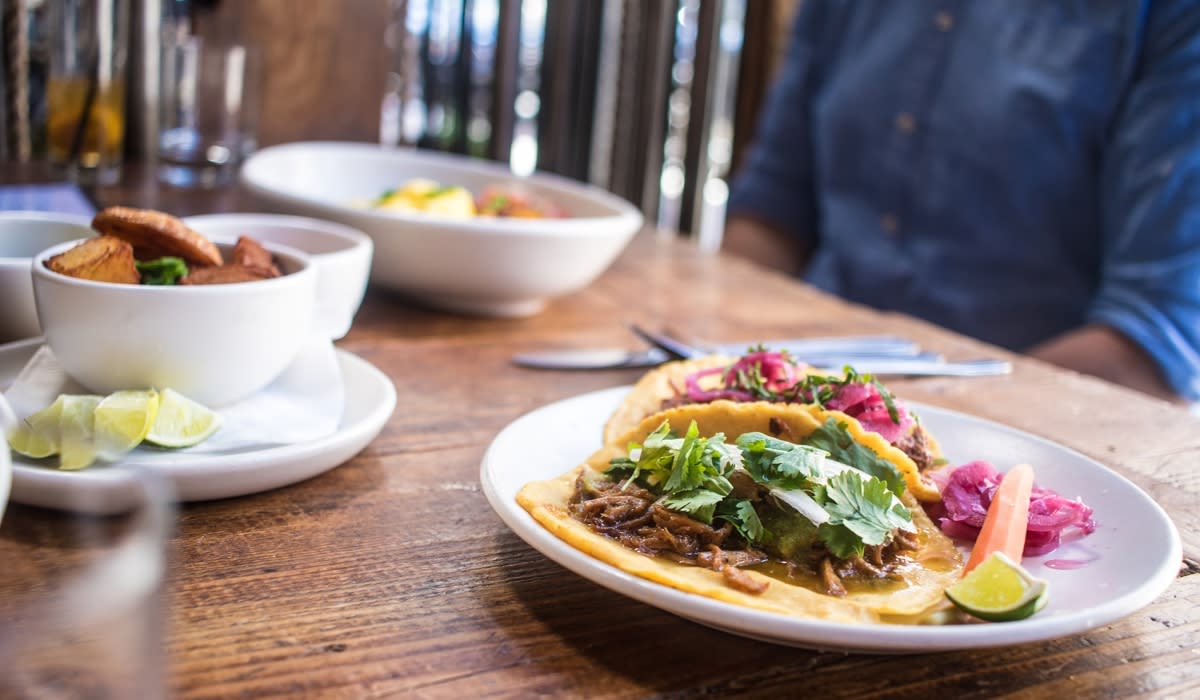 Some of America's Best Mexican Food this side of the border.
With the work day behind me, the casual cafés and restaurants of the south side beckon. El Merendero is my default pick for dinner with good friends who like to kick back with a frosty margarita or Negra Modelo and down home Sonoran food. You might think that after sharing appetizers like toritos (zesty Caribe chiles stuffed with shrimp and wrapped in bacon) and downing a combination plate of carne desebrada (shredded beef), I might be too full for dessert, but you would be wrong. The churros are served warm from the fryer, rolled in coarse cinnamon sugar and—surprise!—have gooey caramel centers. I have been known to pick up friends from the airport, some 10 minutes away, and drive them straight here for these sweet treats, no matter what the time of day. Yes, I'm willing to tweak my Mexican food algorithm, they're that good.
And don't leave town before sampling America's Best Mexican Food in these Tucson-style comfort restaurants.