Spanish Colonial History
The area now known as Tucson, Arizona, has a long and rich history dating back to visits by Paleo-Indians over 12,000 years ago. Uncovered village sites from other groups date back to 2100 B.C. Though much time would pass before European influence reached Southern Arizona, beginning with Spanish missionaries in the 1600s.
First Contact
Long before Spanish settlers made their way to Southern Arizona, the native populations living in and around present-day Tucson, AZ, became acquainted with parts of European culture. As early as 1691, Jesuit missionaries such as Father Eusebio Francisco Kino began visiting the area.
Father Kino and his Jesuits introduced European vegetables, grains, and fruits which tribes grew along then flourishing rivers in Southern Arizona. While these and other offerings are notable, the most significant Jesuit contribution was starting construction of the original Mission San Xavier del Bac.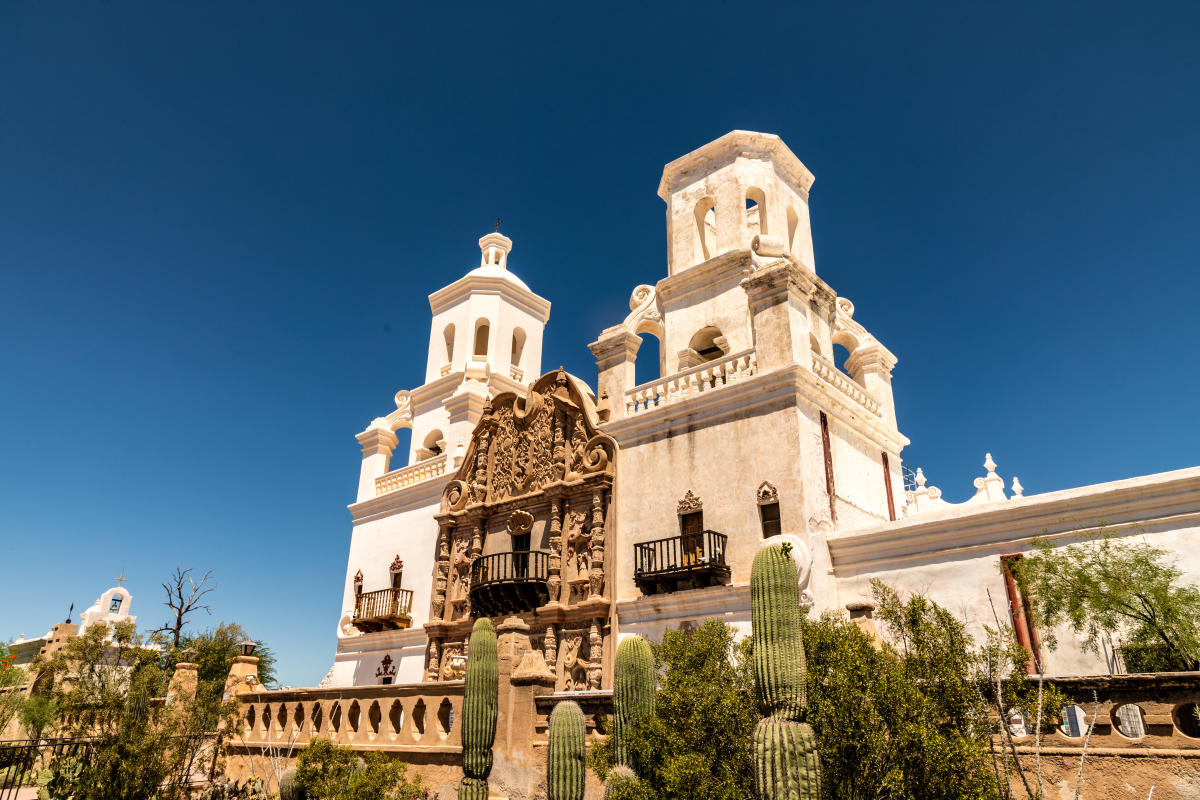 Mission San Xavier del Bac
Mission San Xavier del Bac
Construction of the original Mission San Xavier del Bac began in 1700, two miles from where it resides today.
 In 1751, the Pima Indians rebelled against the Jesuit priests and Spanish colonists. Two Jesuits and many colonists died. In response, in 1752, the Spanish constructed a military post, or presidio, south of Tucson at Tubac, which would become the first large Southern Arizona Spanish settlement.
In 1767, King Charles III of Spain, due to a growing distrust of the Jesuits, banned them from all Spanish colonies in the Americas and installed the Franciscans as replacements.
By 1770, the original Mission San Xavier del Bac was destroyed by the Apache tribe. In 1783, Father Juan Bautista Velderrain, a Franciscan missionary, borrowed money from a Sonoran rancher to begin construction on the Mission San Xavier del Bac that still stands today and is known as "The White Dove of the Desert."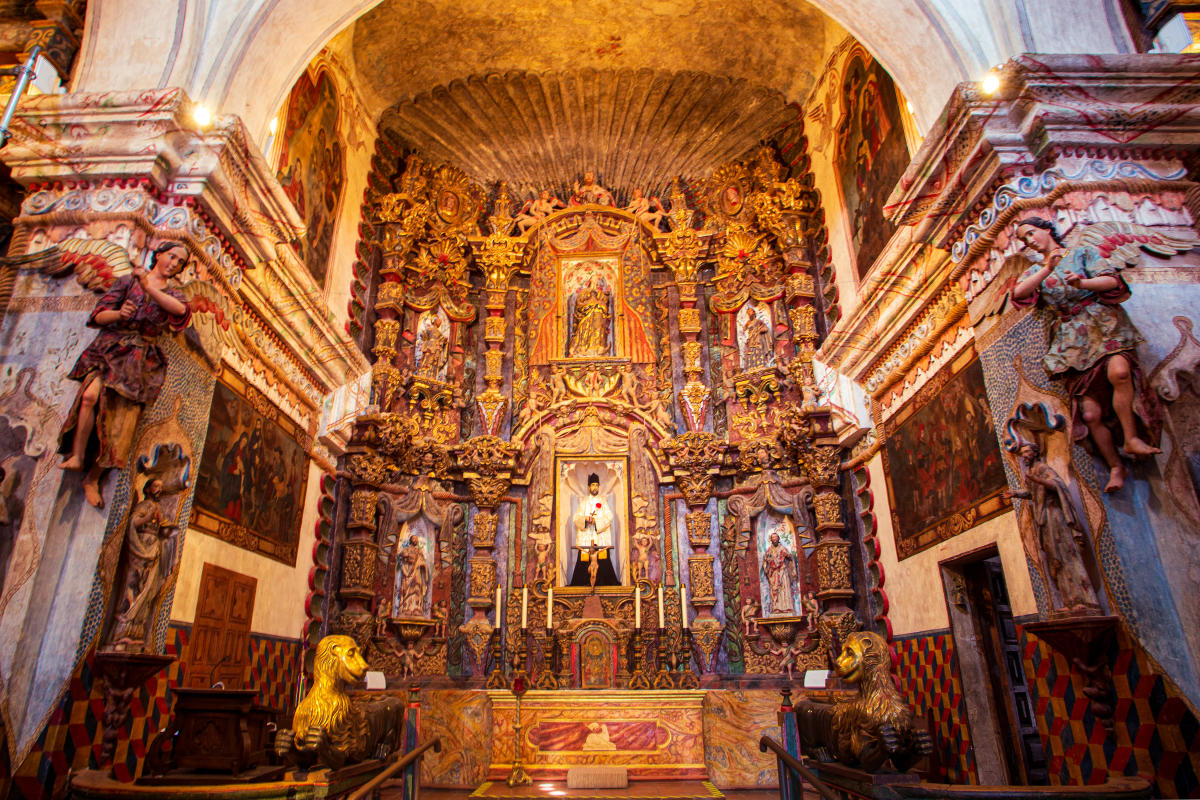 Interior of Mission San Xavier del Bac
Presidio San Agustín del Tucson
After the Apache tribe destroyed the first Mission, the Jesuit community and its converts found protection at the Presidio San Agustín del Tucson, the museum that stands there today is a reconstruction of the original site. This Spanish colonial fort built by Spanish soldiers in the 18th century was the first structure constructed in what would become Tucson. The fort was finished by 1783 and boasted immense adobe walls that helped ward off attacks from primarily the Apache tribe.
From this fort, numerous excursions into American Indian country were launched, which helped keep raids on Spanish colonists to a minimum. In 1856, two years after Southern Arizona became a part of the United States through the Gadsden Treaty, the Americans arrived, and the dismantling of the fort quickly followed.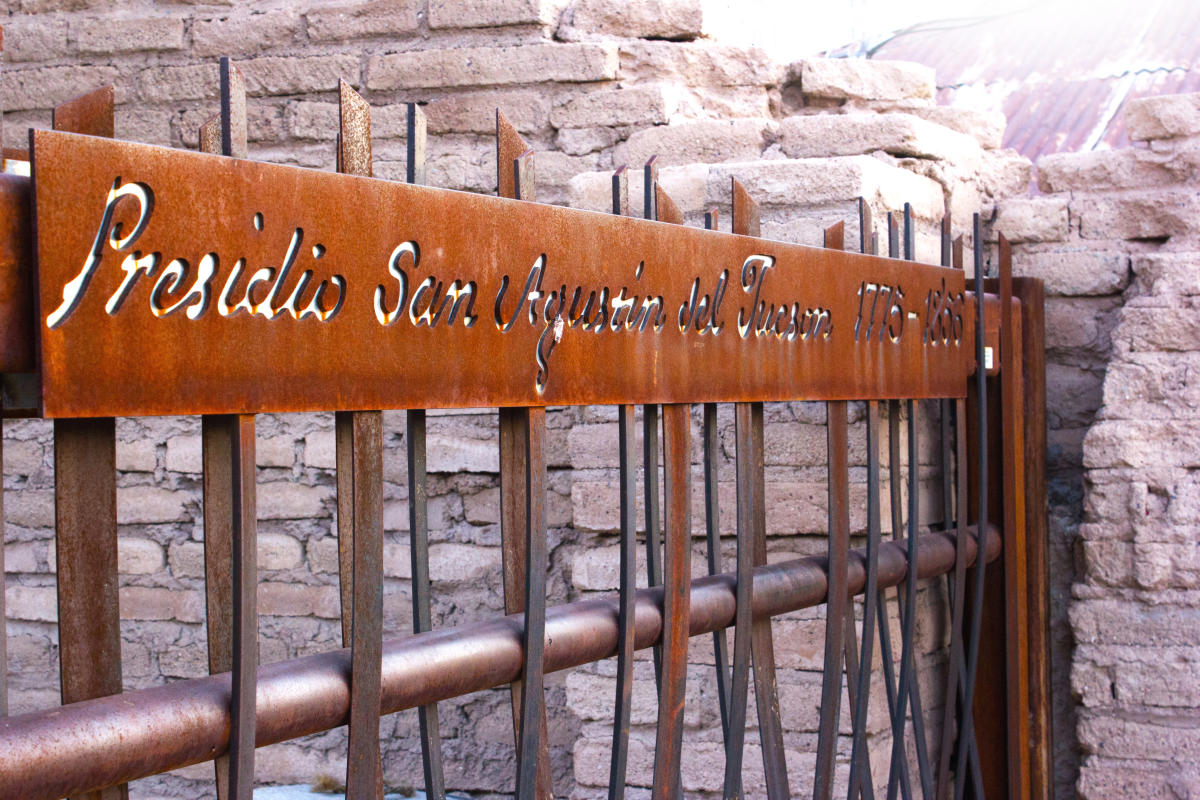 Presidio San Agustin Museum
Tumacácori National Historical Park
Tumacácori guards the remains of three missions from the Spanish colonial period. Two of these, San José de Tumacácori and Los Santos Ángeles de Guevavi were founded by Father Kino. Jesuit Father Francisco Pauer founded the third, San Cayetano de Calabazas. From 1691 to 1848, the missionaries baptized thousands of settlers and native peoples in these missions.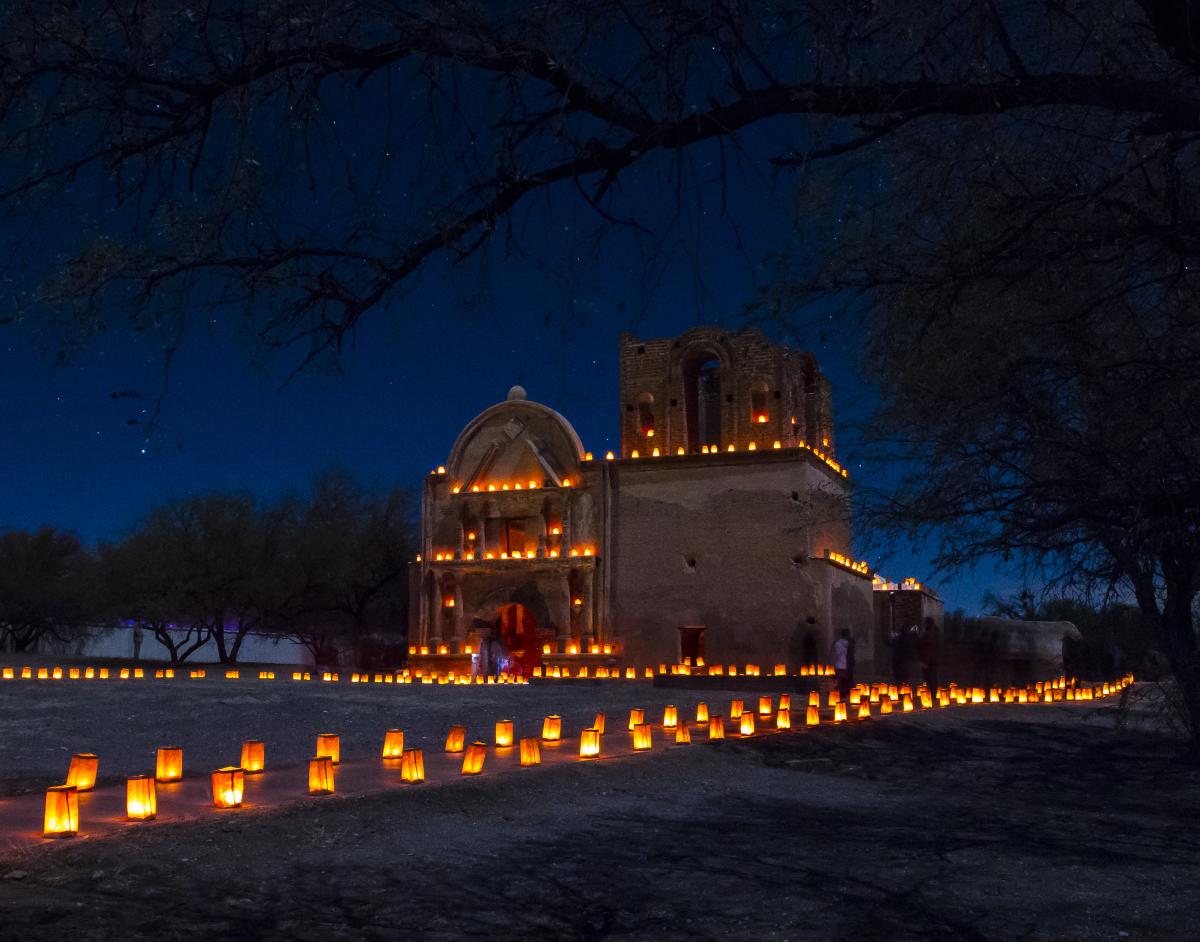 Tumacacori National Historical Park
Visit the mesmerizing Mission San Xavier del Bac, Tumacácori, and a re-creation of the Presidio San Agustín del Tucson, with parts still intact, for a look back at Southern Arizona's past.