Discover Your Road to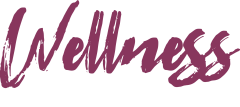 Sometimes, you just need to unplug and getaway from it all.
That's where Tucson comes in.
With over 300 days of sunshine and an outdoor scene that engulfs you with the tranquility of a saguaro cactus forest, Tucson provides an escape from the routine and the freedom to pursue betterment your way.
Tucson's warm weather makes for easy exploring with plenty of outdoor spots to contemplate and harness the power of mindfulness.
Experience the nourishing bounty of the Sonoran Desert at one of the city's destination spas. Unwind and treat yourself to one-of-a-kind treatments that incorporate indignenous ingredients with healing properties.
Tucson offers an exciting modern food scene with a rich culinary heritage that spans 4,000 years. Find natural local ingredients like cholla buds and prickly pear on nearly every menu and discover both their delicious and nutritious qualities.