Discover Outdoor Tranquility 
It's beautiful. It's invigorating. It's great for your health. It's the Sonoran Desert.
There's no costly membership fee needed. No contract to sign. No screens to stare at while you try to distract yourself from the challenge of exercising. The Sonoran Desert is all about the no pressure angle, providing you with a variety of options to free yourself. 
If your New Year resolution checklist includes feeling good and working to improve your overall health and wellness, just step outside and Tucson will provide the perfect welcoming space to experience a health awakening in many forms. Here are a few ways to relax and recharge in the Old Pueblo.
Find Yourself Through a Hike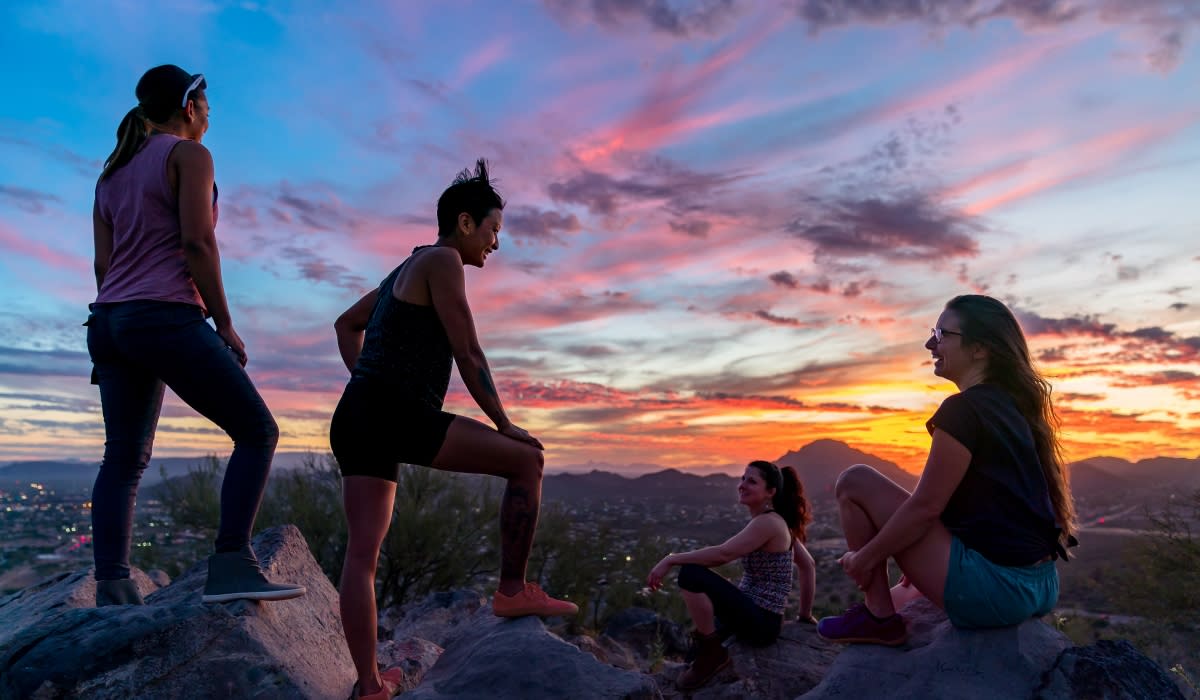 You can work up a sweat or take a leisurely walk and let the beauty of the desert pull you into the present moment. Regardless of your approach, you'll be surrounded by the magic of a saguaro cactus forest where you can watch the sun set in a dazzling display of colors.
Free the mind, body and soul as you set off on your outdoor adventure through Saguaro National Park. Hike the Brown Mountain Trail located in the Tucson Mountains on the west end of the city for a mesmerizing sunset look. The trail also provides a few spots along the way (including picnic tables) to allow you to stop for a moment of contemplation while you take in the sights. 
For a cooler retreat, head to Mount Lemmon and awaken your senses as you hike the Mint Spring Trail. The aroma of the wild mint that grows along the trail in the springtime will accompany you as your eyes are treated to the beauty of a pine trees and wild flowers. 
Ride Through the Desert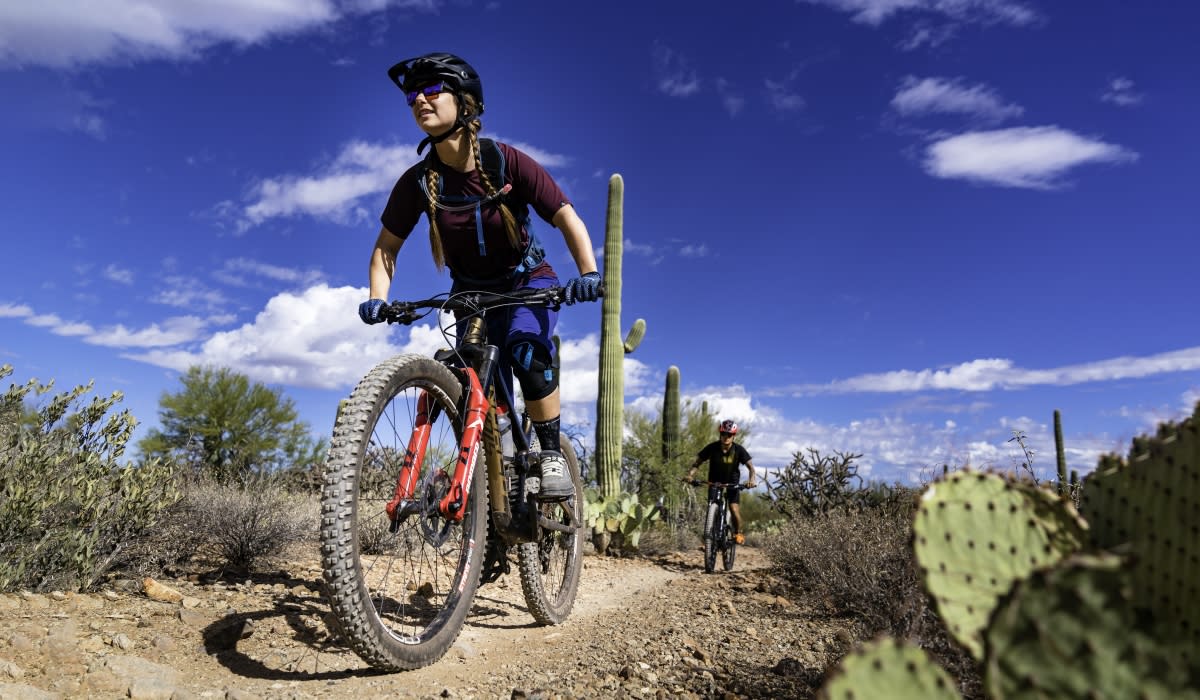 Physical fitness doesn't mean you have to feel like a hamster running on a wheel, you know? Tucson's diverse environment makes for a fun and rugged playground that can transport you from desert floor to conifer forest, making it the perfect place to explore on two wheels. Escape the routine of an indoor gym and trade it in for some Vitamin D and cleaner air. 
From mountain biking to road cycling, riders can choose desert trails inside the five mountain ranges that surround Tucson or take an urban bike trail that circles the city known as The Loop. If you like to combine exercise with thrills and heights, then take to the Santa Catalina Mountains where you can take on a mix of trails, ranging from paved roads that take you from 2,000 to about 9,000 feet to rocky paths that move you through the desert's unique vegetation. 
Slow it Down with Bird Watching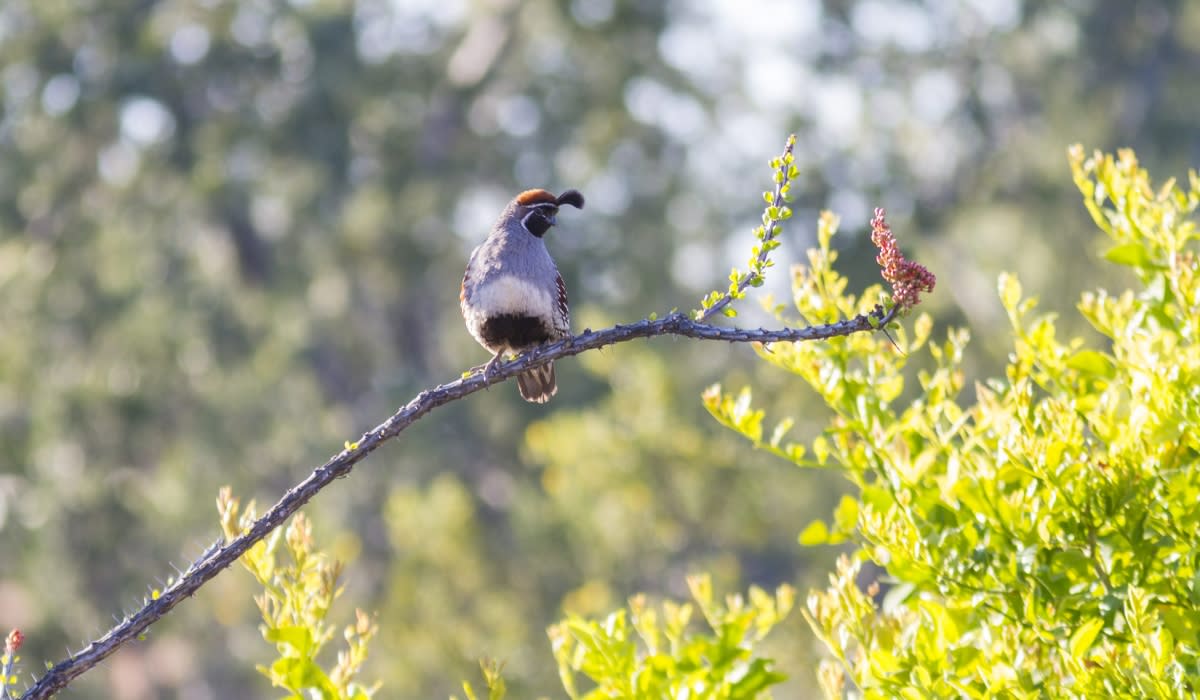 Wait. Listen. Observe. The very activity of birding lends itself to the practice of mindfulness. Studies have proven that the simple act of merely being outside and listening to a bird song adds to an individual's stress recovery.
The quest to see a variety of feathered friends becomes a focused mission allowing one to depart from everyday stress to concentrate on the vivid colors and sounds of birds peacefully perched on a branch. Head to Sweetwater Wetlands, a paradise for urban birders with over 300 species for a tranquil break and a chance to spot a few friendly ducks and some rare birds. See quails and owls to avian specialties like the Elegant Trogon and the Painted Redstart at Madera Canyon, one of the most famous birding areas in the United States.
Expand Your Horizons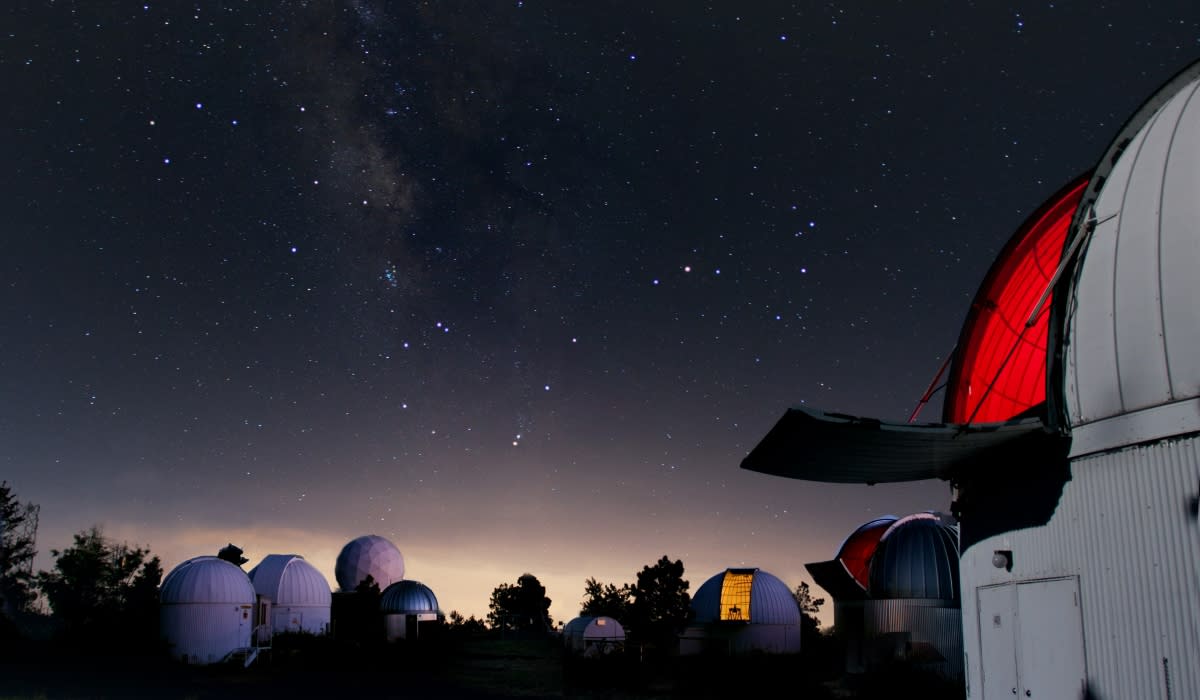 While you may not get a good sweat going from working out the brain, it's just as important for your health to keep it engaged. Combining your physical wellbeing with intellectual growth is a huge win for your brain's health, and in Tucson, all you have to do is look up to get a little enlightened. 
Home to the University of Arizona with access to real research in fields of astronomy, ecology and geology, Tucson stands out as a city of science. Telescopes top Tucson mountains, taking advantage of the city's clean air and open, dark skies to make it the "astronomy capital of the world." Indulge the eyes and take in Tucson's beautiful night skies–from the mountaintop observatory SkyCenter at Mt. Lemmon, to viewings at the Flandrau Science Center & Planetarium.