Bird Watching
There are over 500 species of birds just waiting to be spotted in the Tucson area.
Bring Your Binoculars!
Bird watching is a wonderful pastime in Tucson and Southern Arizona, whether you want to identify birds in your own backyard or join a band of birders on a field trip.
There's a surprising diversity of birds here, thanks to what Tucson Audubon calls a perfect storm: varied elevations; generally mild climate; Sky Island ranges linking the Rocky Mountains to the Sierra Madre; influences from Sonoran, Mojave, and Chihuahuan deserts; migratory flyways; and tropical areas south of the border.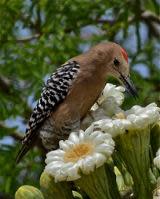 Our amazing local birds — such as cactus wren, greater roadrunner and Gila woodpecker — are specially adapted to their desert home. See these and many other native and migrating birds at our two summer birding festivals in August. For a great show of giant sandhill cranes and other wintering birds, come during the Wings Over Willcox Birding and Nature Festival in January.
The Tucson area has so many excellent bird-watching spots that we can't list them all, but here are a few favorites to get you started.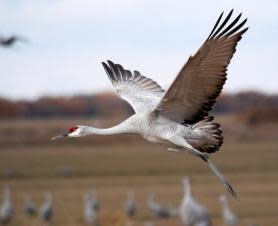 If you have a half-day: Choose any of these urban oases: Agua Caliente Park, Sweetwater Wetlands, The Loop, Tohono Chul, Tucson Botanical Gardens.
If you have a full day: Sabino Canyon; Mt. Lemmon; Florida Wash for desert and grassland birds; Madera Canyon for oak woodland birds and hummingbirds; Catalina State Park; Madera Canyon; Patagonia-Sonoita Creek Preserve.
If you have more time: San Pedro Riparian National Conservation Area, Garden Canyon, Chiricahua Mountains (Cave Creek and Rustler Park), Buenos Aires National Wildlife Refuge, California Gulch, or other nearby areas.
Video: Birds of the Catalina Foothills
Follow the Birds
Use the Tucson Birding Trail Map for an insider's look at local birding enclaves. Expand your search with Birding Hot Spots in Southern Arizona.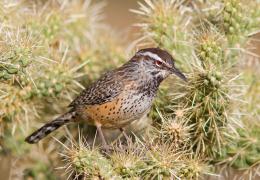 To see the maximum diversity of Southwestern specialties, come between mid-April and mid-September. Find other good times to visit with tips for birding travelers from Southeastern Arizona Birding Observatory (SABO).
Watch the landscape change from cacti to pine trees on a trip from Sonoran Desert valley to Sky Island peak, using the free Mt. Lemmon Science Tour smart phone app, an audio-video journey along scenic Catalina Highway featuring music and narration by the Tucson-based band Calexico.
Resources and information: Tucson Audubon's Nature Shops, 300 E. University Blvd. #120, has local guidebooks, bird feeders, optics, apparel, and helpful staff.