Into The Wild
EXPLORE TUCSON
Venture to the desert Southwest and discover an otherworldly land where opportunities for adventure can be found around every corner.
Set in the heart of the Sonoran Desert, where margaritas are infused with prickly pear and the forests are full of cactuses, Tucson is an outdoor paradise that begs to be explored.
Discover hiking trails that challenge your stamina as they delight your senses. Test your cycling skills on roads and trails used by the pros. Sip a locally brewed beer as you marvel at the beauty of the Southwestern sky. No matter what kind of outdoor adventure you're seeking, you'll find it in Tucson.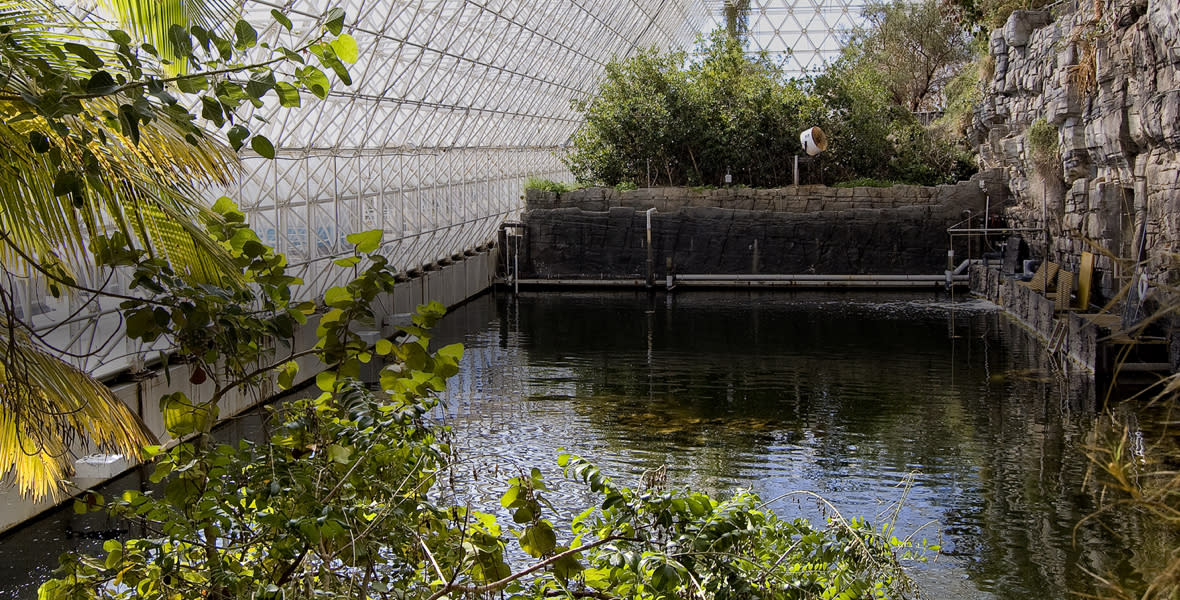 OUTDOOR ADVENTURE
Home to forests of saguaros, hidden waterfalls and stunning mountain peaks, the Sonoran Desert is a truly unique outdoor paradise. Whether you're hiking through a national park, skydiving toward a canyon or studying the stars, the desert's phenomenal beauty is sure to leave you inspired.
DAY 1
MORNING
Take a Dip. Start at the Santa Catalina Mountains, the most sprawling range in Tucson. From Catalina State Park, you can access the Romero Pools Trail, a 51⁄2 mile Instagram-worthy hike that'll take you to a swimming hole.
MIDDAY
Ride On. If you'd rather take to the trails on a bike, head west to the Starr Pass Trail System, which features a good mix of technical rock sections and smooth single-track riding. With easy connections to the Tucson Mountain Park Trail System, this is one of the region's crown jewels when it comes to mountain biking.
AFTERNOON
Weird Science. In 1987, construction began on seven different ecosystems at Biosphere 2 designed to see if humans might be able to live in similar enclosed habitats on other planets. From 1991 to 1993, eight individuals lived within the biosphere, spawning new discoveries (and a comedy flick starring Pauly Shore). Curious about what they concluded? Take a behind-the-scenes tour.
EVENING
Happy Hour with a View. As you make your way back into town, stop off at Noble Hops, where a selection of 55 bottled beers, 28 beers on tap and soft buttered pretzels with house cheese sauce await you beneath a view of the Catalina Mountains.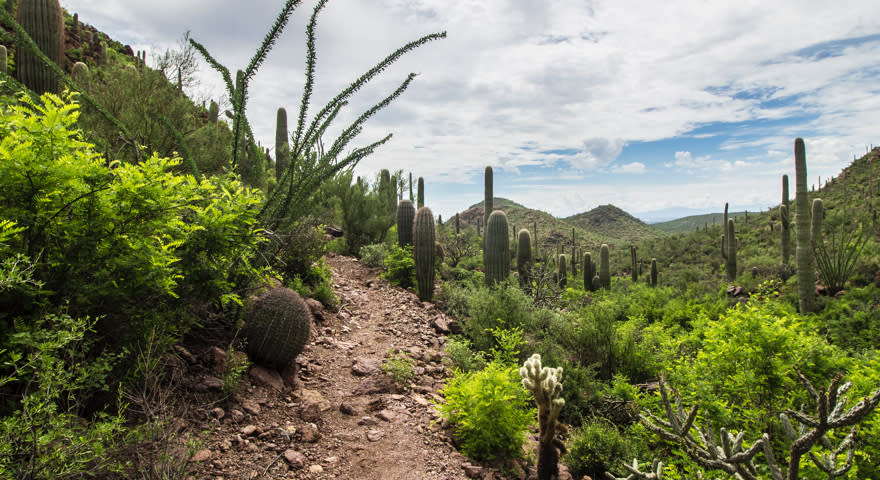 DAY 2
MORNING
Trail Time. Ready for a bit more challenging of a hike? The Garwood Loop at Saguaro National Park East — home of the largest cacti in the U.S. — is a 5.6 mile roundtrip hike where you'll gain 730 feet of elevation and see some pretty spectacular views in the process.
MIDDAY
To Market, To Market. If it's the weekend, take in some farmer's market freshness at St. Philip's Plaza — from locally roasted coffee to every freshly made treat you can imagine and some gorgeous Southwest art to boot. Not a weekend? Try out the artfully crafted seasonal menu at Wildflower instead, named one of the Top 5 Best Restaurants by Tucson Lifestyle.
AFTERNOON
Pedal Pusher. Pro cyclists and their teams have been coming to Tucson to train for decades, and with a plethora of flat roads and dedicated bike paths it's easy to see why. Pick up a rental bikes and head out on The Loop, a car-free bike path that circles the metro area.
DAY 3
MORNING
Stretch Those Legs. The Yetman Trail is a moderately difficult 12-mile roundtrip hike that departs from the Tucson Mountain Park. But if you're not feeling up for another workout, head to the nearby Arizona-Sonora Desert Museum where gorgeous (and not-steep) paths wind you through stunning desert landscapes and 230 animal species for your viewing pleasure.
AFTERNOON
Cool Off. Tucson's sun tends to get a little scorching some afternoons, so this is a perfect time to descend into the cool dark tour that is the Kartchner Caverns. Learn how hikers discovered — and then kept secret—their amazing discovery for more than a decade.
EVENING
Head North. Picacho Peak State Park is between Tucson and Phoenix and many hikers laud it for its amazing wildflower display, while those who enjoy a challenge enjoy what the volcanic rock sets them up against. The Hunter Trail is only 2 miles, but you'll figure out soon what the cable is for that assists with your climb (bring gloves!). Bring your tent and camp out under the stars for the night.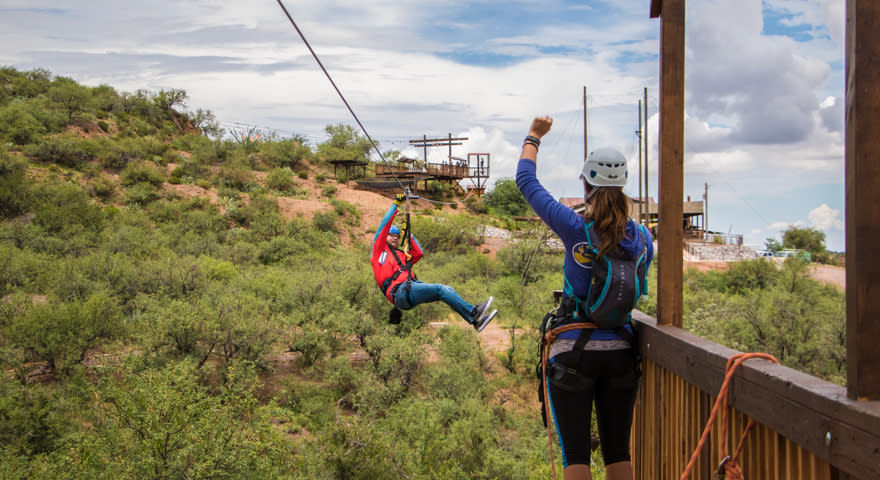 DAY 4
MORNING
Now I'm Free...Freefalling. What better way to appreciate the beautiful desert landscape than to rapidly descend toward it at 12,000 feet? At Skydive Arizona, not far from where you spent the night, you can rest assured your instructors are experienced — they average 5,000 jumps a piece.
AFTERNOON
Brrrrrrr. Whether or not it's winter, you can head 9,000 feet up to the Mt. Lemmon Ski Valley and enjoy amazing views, skiing (yes, it snows in the desert), a skyride, hiking trails, ziplining, a cozy little restaurant where you can dine fireside, campgrounds or cabins to spend the night, and definitively cooler temps—no matter the season.
EVENING
Look Up. At the University of Arizona's Mt. Lemmon SkyCenter Observatory, visitors are treated to amazing views of the sparkling sky thanks to the largest publically dedicated telescope in the Southwest. From SkyNights to AstronomerNights, the cosmos await your observation.
PLANNING A LONGER STAY?
Read more at visittucson.org
If you enjoy hiking, you'll love Tucson. Since the city is surrounded by five…