Tucson After Dark
Relax next to the pool by day, take to the town at night. Tucson's combination of upscale resorts, bustling bars and restaurants, and vibrant music venues means you'll never be bored.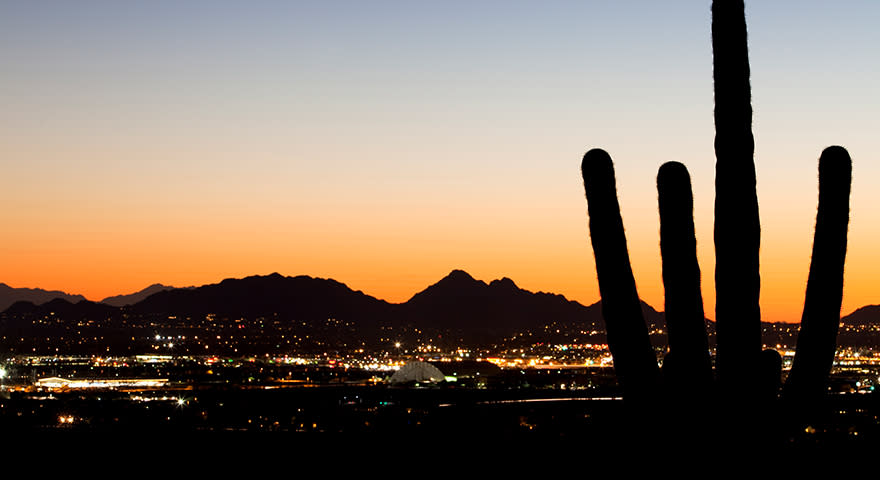 DAY 1
MORNING
A Bloody Good Start. Grab breakfast at the Cup Cafe inside the historic Hotel Congress (built in 1919!) downtown. If it's a weekend, you won't want to miss the Bloody Mary Bar from 10-2, otherwise, skip right to the grub—there's a reason Tucson was named a City of Gastronomy by UNESCO. You'll find a culture of food tradition here, like in the form of the cafe's chilaquiles verde.
AFTERNOON
Go on a Quest. If you love a little bit of competition thrown in with your sightseeing, try out the Urban Adventure Quest around downtown Tucson. Solve clues, complete challenges and earn points to compete against other teams as you unravel the secrets of the city.
EVENING
Bar Hopping. Downtown Tucson has an eclectic mix of places where imbibing, socializing and moving your body are encouraged. Start at the low-key Tap & Bottle where some 20 drafts are on tap. Move over to Playground for rooftop cocktails and finish the night back at Hotel Congress where live music, a DJ and dancing are always staples on their patio.
DAY 2
MORNING
Take a Leap. Why not take in the beautiful desert landscape heading straight down at 120 mph? At Skydive Arizona, you can rest assured your instructors are experienced—they average 5,000 jumps a piece. If falling isn't your thing, ascend instead in a sunrise hot air balloon ride from Balloon America Hot Air Balloon Rides.
AFTERNOON
Choose Your Resort. In hot summer months, you'll love lounging poolside at the Westin La Paloma where one of Tucson's longest waterslides can be found. Cooler temps? Swap desert for downtown at The Downtown Clifton, a quirky and charming boutique hotel right in the heart of the action. Show your key at restaurants nearby, like Diablo Burger for a discount on your bill.
EVENING
Jam Out. Pick up tickets for a show at The Rialto—an intimate concert venue where you can find anything from rock to blues to hip hop—or Fox Tucson Theatre, which offers everything from ballet to comedy to tango.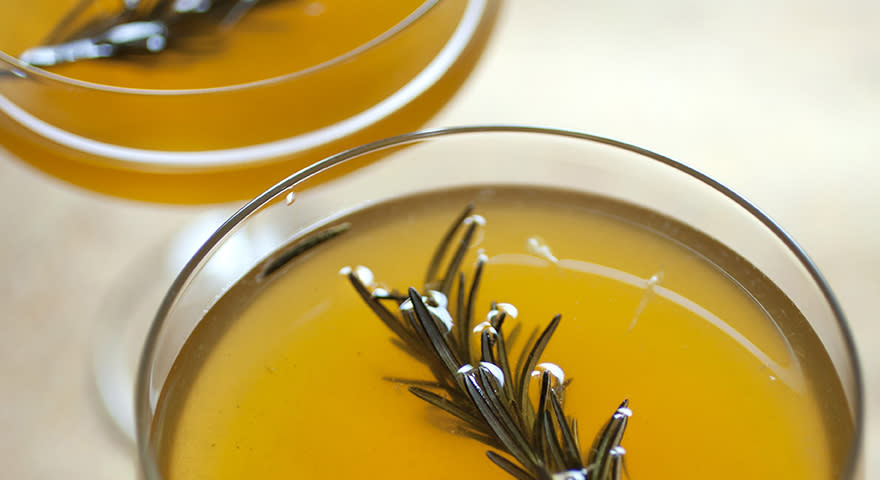 DAY 3
MORNING
Sunshine and Shopping. Make room in your suitcase for a few new trinkets. Tucson's downtown and university area provides an eclectic mix of small businesses you can't miss. If it's the right time of the year, you might catch the Gather Vintage Market happening, otherwise, shop for some classic fashions at nearby Desert Vintage and How Sweet It Was.
AFTERNOON
Double Scoop. Does a cocktail and ice cream count as lunch? It does on vacation. Head over to Hub Restaurant & Ice Creamery where you can sample some of their 20-plus flavors of ice cream and pair one with the Old Pueblo—a mix of Whiskey del Bac (from local Hamilton Distillers), orange peel and brandy-soaked cherries. Oh, they also have food, like house-made pastrami and veggie pot pies.
EVENING
Molecular Cocktails. If the phrase "unique craft cocktails" makes your ears perk up, you'll love downtown Tucson. Head to Tough Luck Club or Scott and Co., to enjoy artisan drinks in a speakeasy-style atmosphere. Keep the old-school vibes going and finish your night at The Owls Club, an aspirational Western bar nestled inside a 1920s building, resplendent in stained glass and chandeliers.