Tucson, Arizona, is no stranger to welcoming visitors. For more than 10,000 years, people have made their way to the desert and found this oasis. While the destination has naturally evolved with the times, that desire to stay in Tucson is a natural phenomenon. The majestic landscapes, jaw-dropping sunsets, breathtaking nighttime skies, and more appeal to something inside all of us.
We at Visit Tucson live and breathe this beauty every day, but it never feels any less special. That's how we know that once you've arrived for a FAM trip and/or site visit, you'll know you are home. Tucson is a destination that presents opportunities and activities that simply cannot be found elsewhere. It's practically sketched in stone that your next meeting will make history.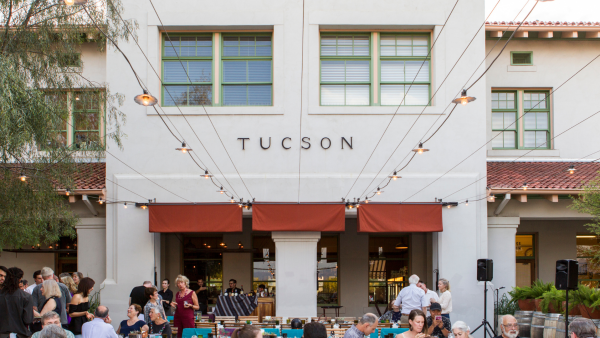 By mixing modern amenities with natural surroundings, Tucson remains at the fore of modern tastes. Need proof? Tucson is the first UNESCO City of Gastronomy in the United States. We are eager for you to get a taste of what this destination with everlasting appeal has to offer. To that end, Visit Tucson and our partners are taking customer service to a whole new level. We're FAM'ing it up, presenting opportunities to planners year-round to see the sites that will make their next event unforgettable.
As soon as you step foot on-site here, be prepared to be blown away. Tucson's luxurious resorts, unique venues, and in-demand restaurants are ready with over-the-top experiences. There's a distinct culture and heritage here, imprinted not just in our ancient petroglyphs, historic missions, and Old West relics, but also in our daily lives.
You'll see for yourself why you can't go wrong booking your next group gathering in Tucson. The past, present, and future will collide here when you do. Read on to learn how you can experience all that Tucson has to offer.
You Fly, We Buy
Talk about an offer you can't refuse! Eight of 10 planners who visit Tucson book an event here. We're sure you will see why upon your trip here. How sure? Visit Tucson will work with our finest resorts & hotels to identify and fly decision-makers to Tucson. Includes lodging for three nights, with round-trip airfare ($450 maximum, must fly in and out of Tucson International Airport TUS) and a site tour individualized to your meeting. RFP must include a minimum of 60 rooms for two consecutive nights to qualify for a personalized site visit (minimum 120 room nights). Get details here.
Unbeatable Resorts
Tucson is filled with properties that will show you just how special your group will be during your event. You can't go wrong with any of these options.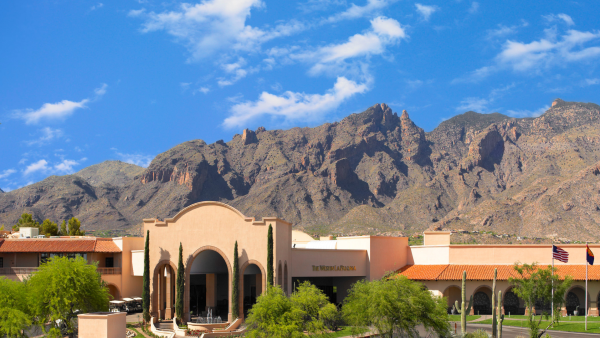 The Westin La Paloma Resort & Spa: Rated No. 1 in the world in meeting planner satisfaction for six of the past eight years, this remarkable Tucson meeting haven is completely full-service, beginning with an impeccably trained staff—skilled in anticipating the needs of discriminating business travelers—whether it's a meeting for two or a conference for 2,000.  With 487 luxury guestrooms and 27 holes of Jack Nicklaus designed golf or you can explore 64,000 square feet of innovative indoor function space as well as imaginative patio, covered deck and other outdoor options.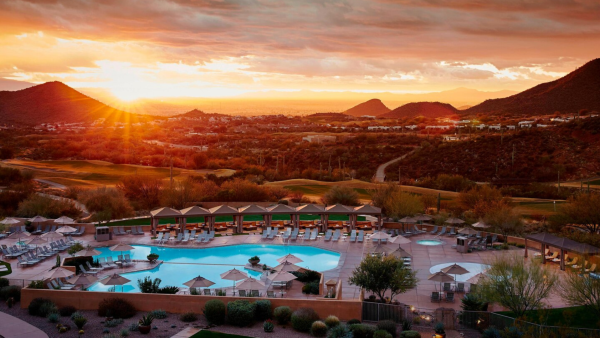 JW Marriott Tucson Starr Pass Resort & Spa: Renovations in 2019 only added to this prestigious luxury property. The resort's 20,000-sq.-ft. Hashani Spa and enhanced lobby are among the highlights of the touch-up. With 575 sleeping rooms and more than 30 meeting spaces totaling 88,000 square feet, this hotel will shine upon your firsthand inspection.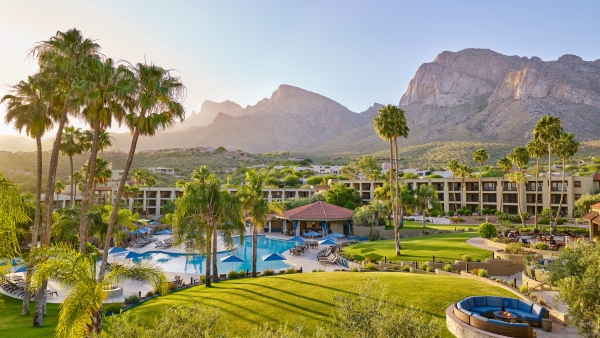 El Conquistador Tucson, a Hilton Resort: With more than 100,000 square feet of versatile indoor-outdoor function space, the resort has more meetings and events options than other venues in Southern Arizona. See why this is a perfect host for everything from a convention or conference in one of three ballrooms to a more intimate conference in the IACC-approved Executive Conference Center. Picture a cocktail reception for your organization amid painted sunsets and inspiring mountain landscapes. Be warned: That image may never leave your mind.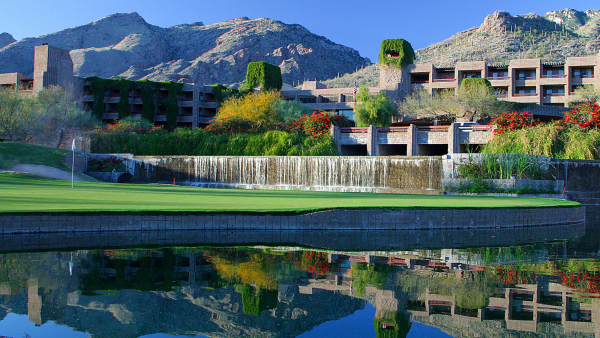 Loews Ventana Canyon Resort: This gem of a resort has an amazing gem and mineral display just outside the lobby bar. The 28 meeting rooms, totaling 38,000 square feet, will sparkle during your tour. This is a top venue for an incentive, corporate gathering, or C-suite boardroom meeting.
Uniquely Arizona
Tucson and Southern Arizona have accessible natural landscapes that cannot be found anywhere else. Hiking, biking, stargazing and scenic drives are activities available to you and your attendees. It's all possible because of more than 300 days of sunshine per year. Try out an activity for yourself on your FAM and the off-site adventure planning will begin!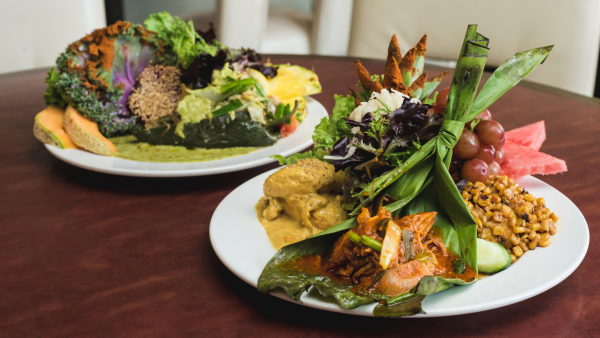 Creative Cuisine
These days, every city claims to be a food destination. Tucson is on a whole other level. We champion vibrant, chef-focused cuisine (featuring two James Beard Award winners), a wide variety of international spots and our incredible Mexican food. However, what makes one city's food more notable than another? Recognition from national magazines? Accolades from bloggers? Tucson has those. But we also have recognition from UNESCO, which celebrated the "region's rich agricultural heritage, thriving food traditions and culinary distinctiveness in naming it the first U.S. City of Gastronomy." Our food story dates back 4,000 years, making it a well-seasoned treat for your arrival. How good does a "Taste of Tucson" opening night sound for your group?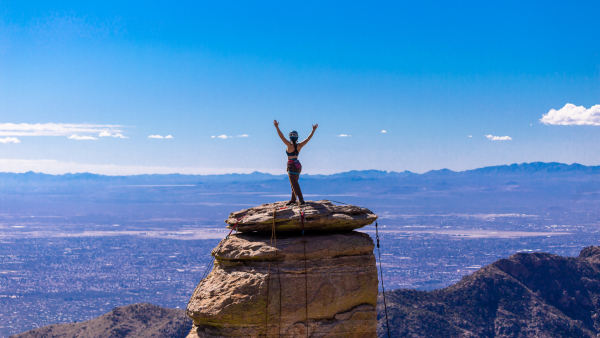 Adventure Awaits
Modern meetings often include off-site events, and Tucson has many exceptional spots for such adventures, from teambuilding at a luxury spa to experiencing a little of the Old West at a guest ranch. Getting "Beyond the Ballroom" is a must here.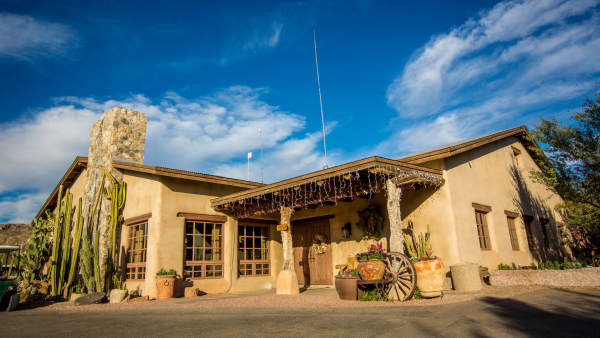 So Many Choices
Even if you've booked in Tucson before, no trip is the same. We have all the options you can think of. Our spas and ranches are authentically Southwestern, but all the major brands you've come to expect are in Tucson too. You and your group can stay near the airport, find sanctuary in the foothills or stay downtown. We're ready for whatever suits your group.
It's a new day for meetings and events. We know planners need to produce experiences. That's all we do here in Tucson. From our landscape to our hotels to our food, everything is kicked up a notch. As a year-round destination, we have the flexibility and options you need to inspire groups to be the best they can be. Don't take our word for it. See for yourself.