Tucson Must-Sees
Your guide to Southern Arizona's essential experiences.
Southern Arizona's Quick Essential Experiences Guide
There's a lot to see and do in Tucson, from hiking the Catalina Mountains to taking a journey into aviation history. If you're trying to create the quintessential Tucson experience, you'll need to include as many of these essential attractions as possible.
Saguaro National Park (East and West)
520-733-5153
Bordering Tucson on the east and west, where the saguaro cactus reigns supreme, sometimes towering to heights of 50 feet. The park has something to offer year-round, but late February and March, the wildflowers are in bloom creating a colorful desert show.
IF YOU LIKE THIS TRY: Sabino Canyon, Organ Pipe Cactus National Monument.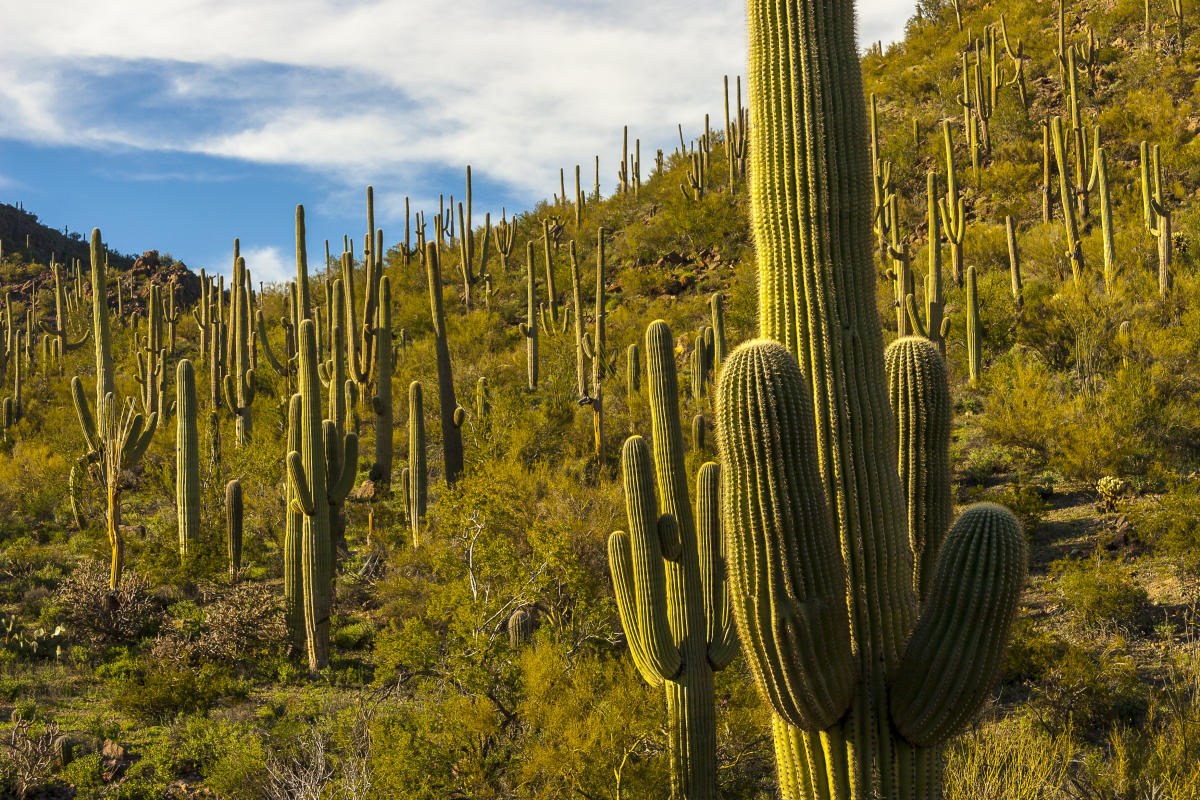 Arizona-Sonora Desert Museum
2021 N. Kinney Rd.; 520-833-1380
The word "museum" might give you the wrong impression of what's contained in the 98 acres of the Arizona-Sonora Desert Museum. It's a zoo, an aquarium, a botanical garden and an art gallery all in one. With 230 animal species displayed in their natural habitat surrounded by 1,200 types of plants, if you want to understand the living, vibrant Sonoran desert, here's where to start.
IF YOU LIKE THIS TRY: Tucson Botanical Gardens, Tohono Chul Park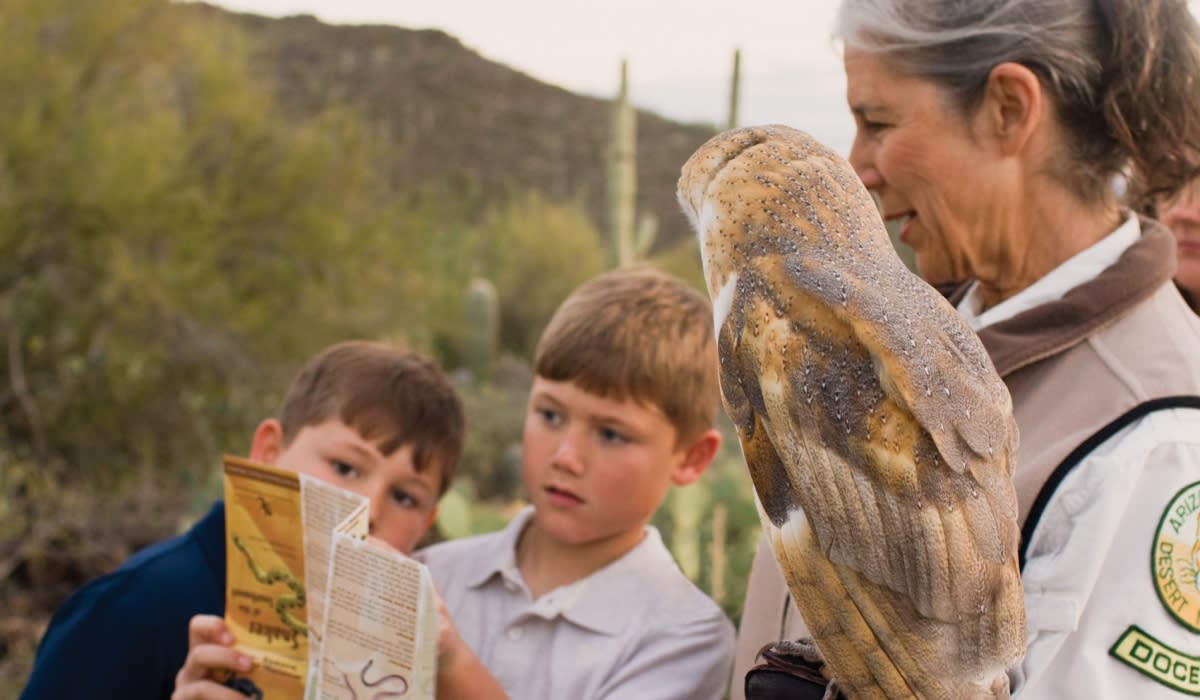 Mission San Xavier del Bac
1950 W. San Xavier Rd.; 520-294-2624
This Catholic mission built in 1783 about 10 miles south of downtown Tucson is generally considered the best example of Spanish Colonial architecture in the United States, but that description only scratches the surface of the beauty and history of this place. The interior and exterior are both breathtaking and the story of the church is a fascinating insight into the history of this region.
IF YOU LIKE THIS TRY: Tubac Presidio State Historic Park, Tumacacori National Historic Park, Amerind Museum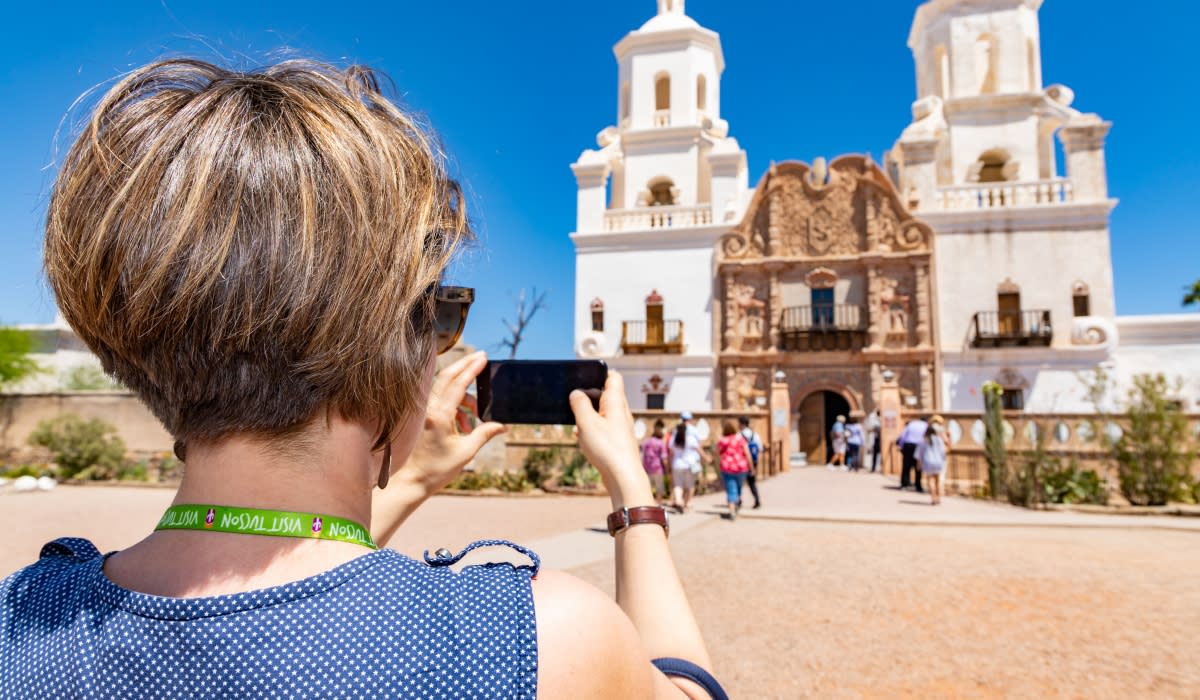 Pima Air and Space Museum
6000 E. Valencia Rd.; 520-574-0462
One of the world's largest aerospace museums, Pima Air and Space Museum started with just a few planes in 1976 and has grown to a collection of over 300 aircraft from throughout the history of flight – even better, many of the docents worked on or flew the aircraft they're discussing.
IF YOU LIKE THIS TRY: Biosphere 2, Titan Missile Museum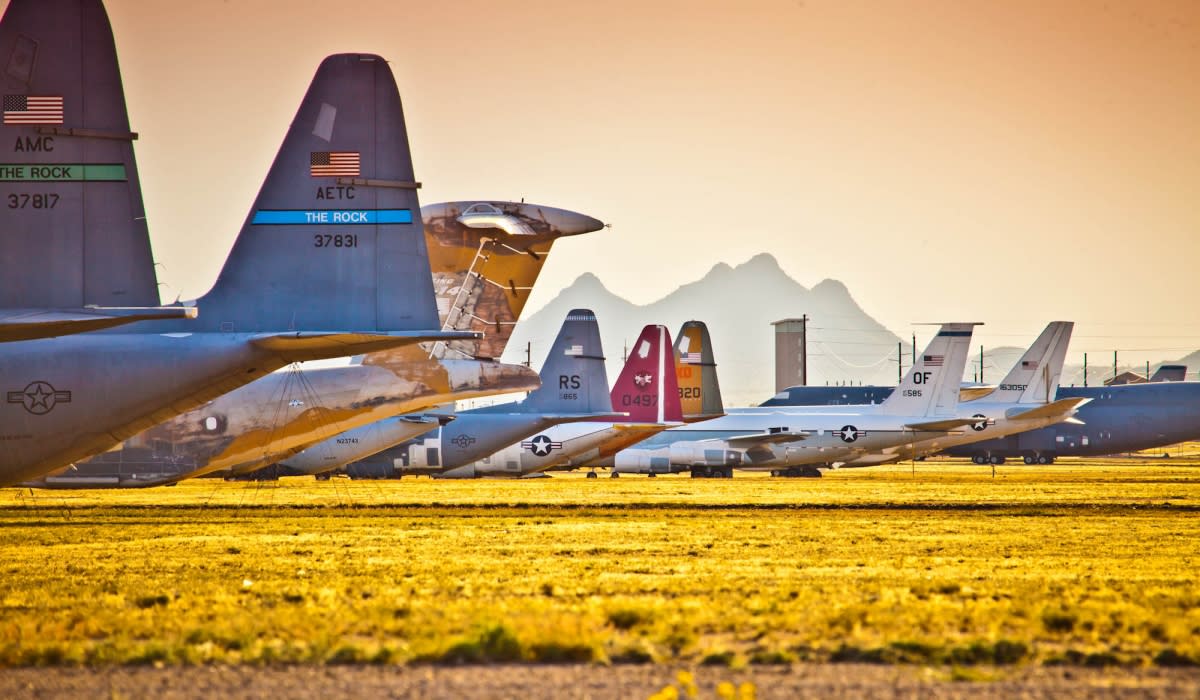 Sabino Canyon
5900 N. Sabino Canyon Rd.; 520-749-2861
Located in the Coronado National Forest, Sabino Canyon is close to town but immediately takes you into a world where the city is left behind, with the Catalina Mountains rising immediately in front of you and rocky gorges and canyons accessible to be explored. A tram is available to take visitors into the canyon and riders can get off at any stop to access trailheads, pools and picnic areas.
IF YOU LIKE THIS TRY: Catalina State Park, Oracle State Park, Roper Lake State Park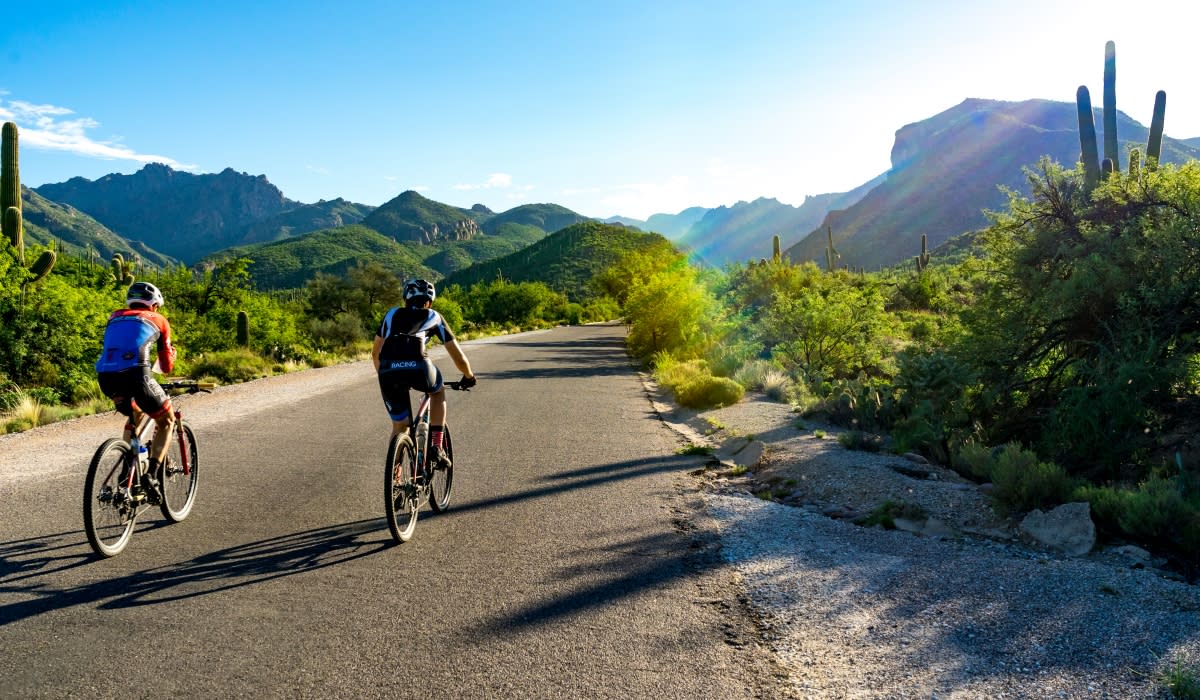 Kitt Peak National Observatory
520-318-8000
Tucson has laws and regulations in place to keep its night skies as dark as possible and places like Kitt Peak are the reason why (although we all get to benefit from a sky full of stars most nights). 55 miles from Tucson and 6,880 feet above sea level, Kitt Peak's 26 telescopes are used to discover the secrets of space but can be toured by everyday citizens daily. There's also a nighttime program where visitors can watch the sunset from an amazing viewpoint, plus take in the stars with the help of the site's scientists.
IF YOU LIKE THIS TRY: Mt. Lemmon SkyCenter, Flandrau Science Center and Planetarium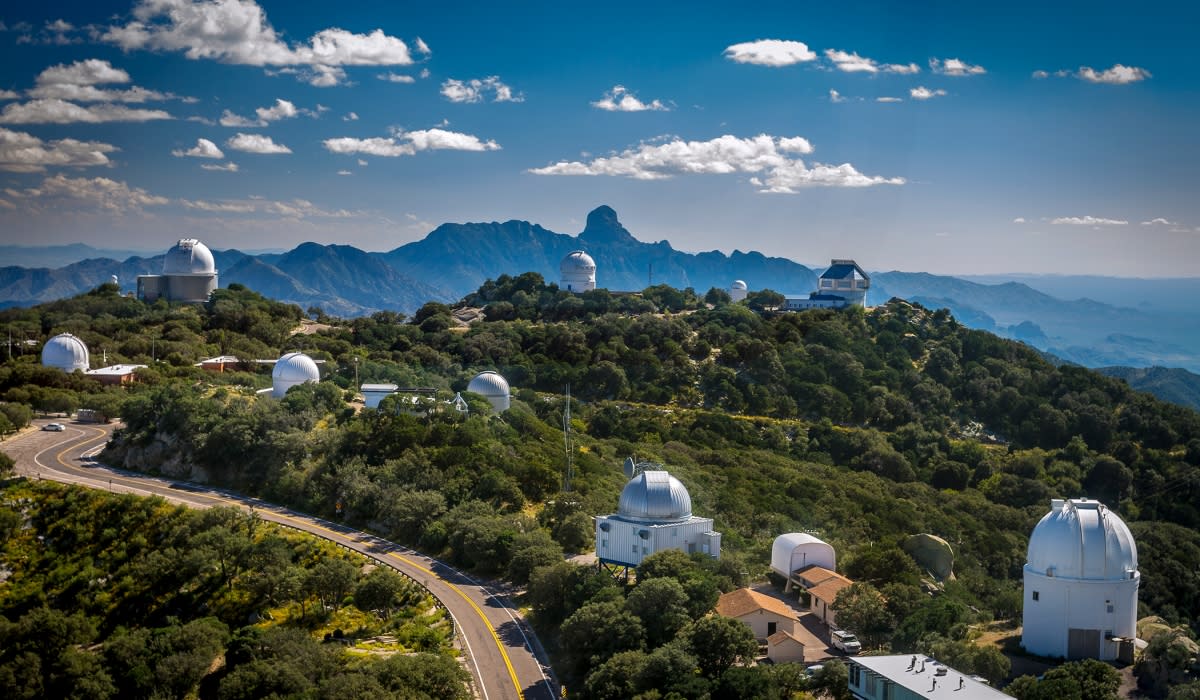 Photo: Pete Gregoire
DeGrazia Gallery in the Sun
6300 N. Swan Rd.; 520-299-9191
Ettore ("Ted") DeGrazia is called the world's most reproduced artist for his iconic and colorful images of Native American children and other Western scenes and the Gallery in the Sun was another manifestation of how he saw the American Southwest. A series of adobe buildings that were once DeGrazia's home is now a museum celebrating his work and a beautiful celebration of the natural beauty of the area.
IF YOU LIKE THIS TRY: Arizona State Museum, Tucson Museum of Art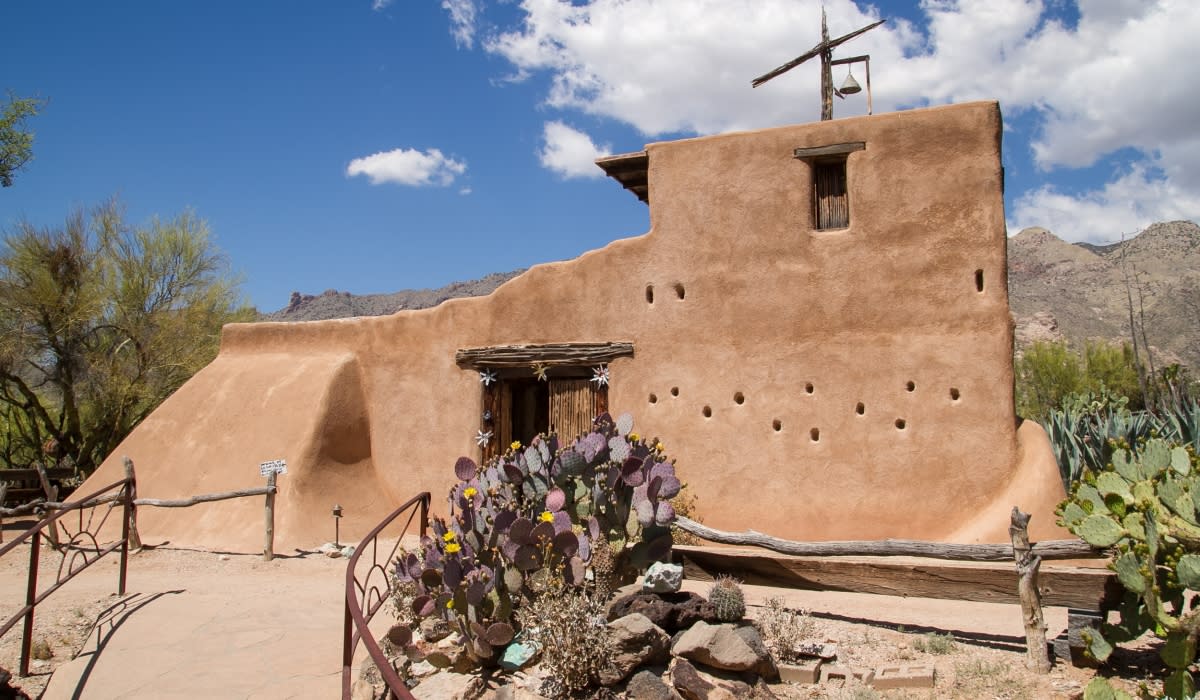 Degrazia Gallery in the Sun
Mount Lemmon
9,159 feet above sea level and the southernmost place to ski in the United States (when the winter cooperates), Mount Lemmon towers above Tucson, yet is easily accessible by car. If it's the summer, the mountain is a great escape from high temperatures and a complete change of scenery. In the winter, come play in the snow, then head back down, often to shorts weather. Search your phone's app store for an audio guide to the botany and ecology of the Santa Catalina Mountains to enjoy on your way up.
IF YOU LIKE THIS: Madera Canyon, Chiricahua National Monument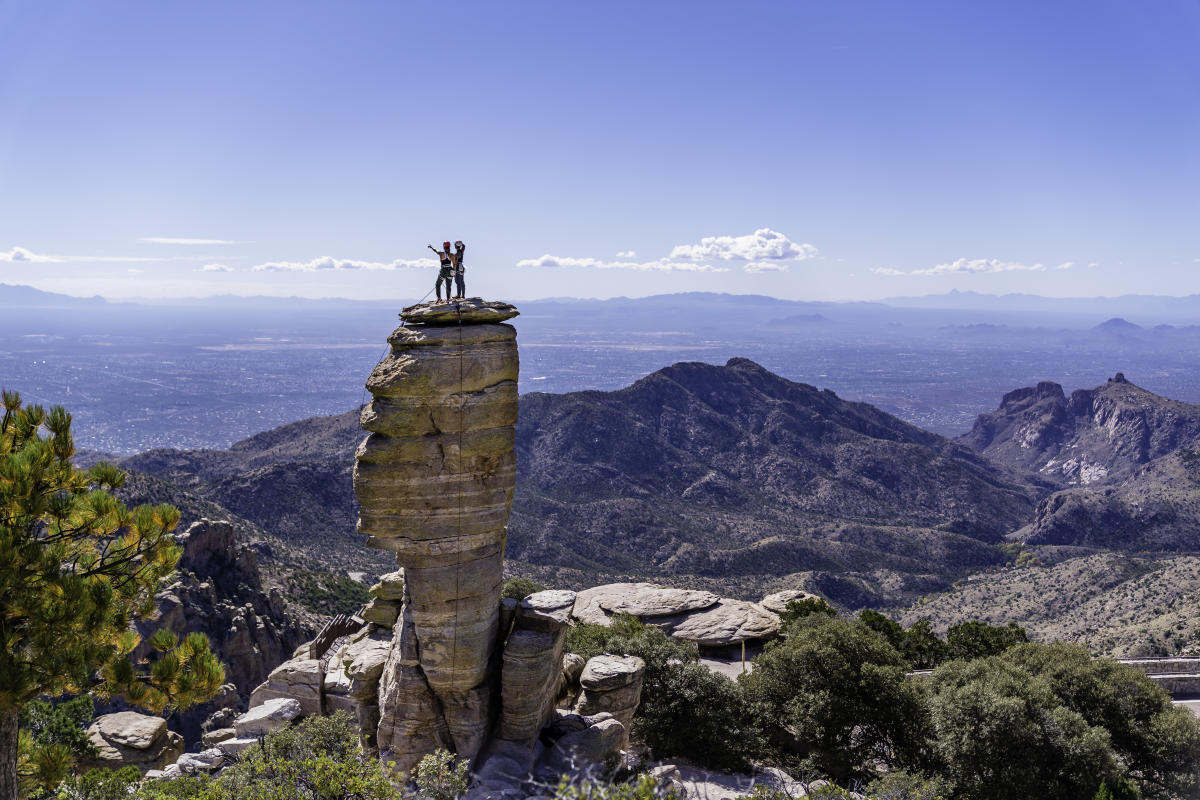 Hotel Congress
311 E. Congress St., 520-622-8848
Built-in 1919, Hotel Congress was once an overnight stop for those riding the rails but has become one of the cultural centers of Tucson. Something's always happening here, from incredible meals at Cup Café to the wide variety of entertainment to be found in Club Congress. The 40 rooms upstairs are a throwback to Tucson history gone by with rotary phones and radios and a great place to crash after a night experiencing Tucson's vibrant downtown.
IF YOU LIKE THIS TRY: Downtown Clifton, Rialto Theatre, Fox Tucson Theatre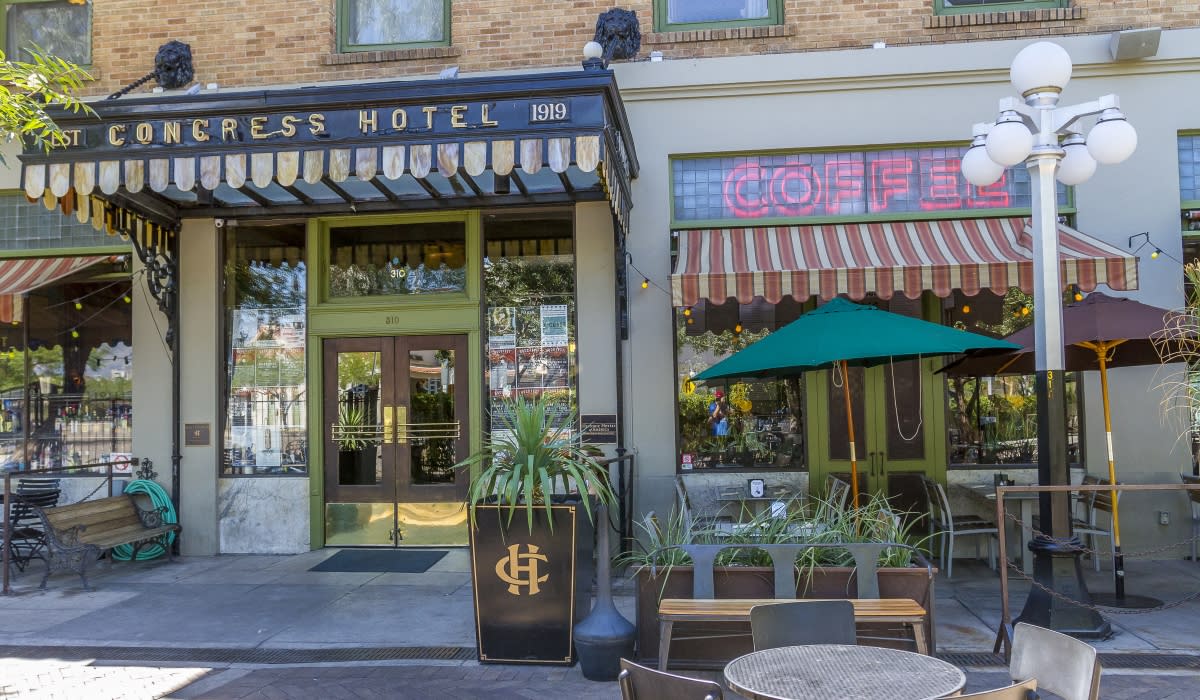 Photo: Pete Gregoire